China shares plunge 8% amid growth concerns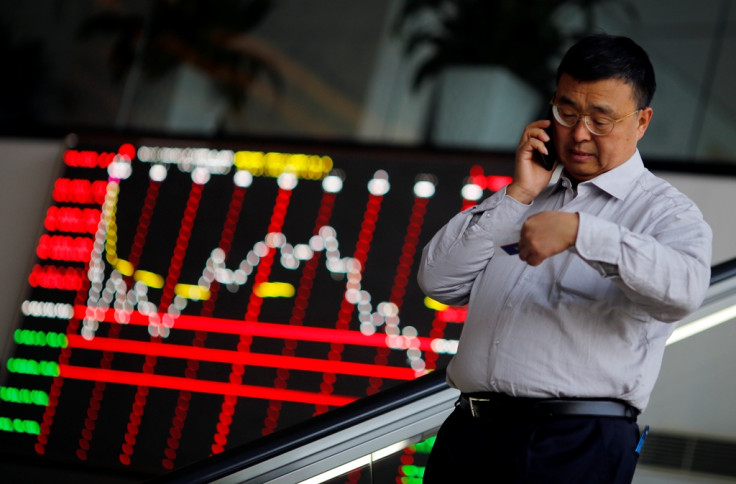 Mainland China's stock markets plummeted in late-trading on 27 July amid investor concerns over the country's economic outlook.
The benchmark Shanghai Composite index closed 8.4% lower at 3,725.55, marking the biggest one-day fall since February 2007.
It came after a private gauge of Chinese manufacturing activity released on 24 July unexpectedly hit a 15-month low, signalling a slowdown in growth ahead for the world's second largest economy.
Official figures released by Beijing on 27 July showed industrial profits fell 0.3% from a year earlier in June, reversing a 0.6% increase recorded in May.
The Shenzhen Composite index also plunged and ended the session 7% lower at 2,160.09 points.
Meanwhile, Japan's Nikkei benchmark index dipped 0.9% at 20,350.10 points and Hong Kong's Hang Seng closed 3% down at 24,351.96.
Investors were also awaiting further signs of an interest rate hike from the US Federal Reserve, which is holding a two-day policy meeting starting 28 July.
Analysts widely expect the key rate to be kept unchanged at the near-zero level it has stayed in since December 2008.
"We expect Fed voters to pull the trigger in September, but for the path to interest rate normalisation to be a long one given the global risk profile, the lack of inflationary pressure, and concerns over what moving too quickly may do to asset markets, particularly the dollar, and the wider economy," analysts at Australia and New Zealand Banking Group were quoted as saying by the Reuters agency.
The dollar slipped 0.9% against the euro at 90.2 cents as of 8.41am GMT, while against the pound it was broadly unchanged at 64.4 pence.
In South Korea, the KOSPI index closed 0.3% down at 2,038.81.
Elsewhere, Australia's benchmark S&P/ASX 200 recovered from early losses to end the session 0.4% higher at 5,589.88 points.
© Copyright IBTimes 2023. All rights reserved.