China's manufacturing sector contracts for 5th straight month in July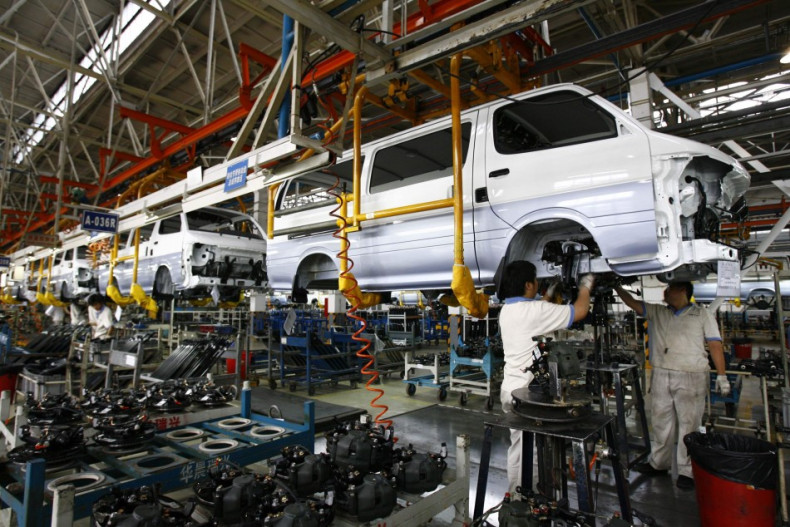 China's key manufacturing sector has contracted for the fifth straight month in July, indicating continued woes in the economy on its recovery path and the requirement for more stimuli from authorities.
The flash Caixin/Markit China Manufacturing Purchasing Managers' Index (PMI) declined to 48.2, the lowest reading since April 2014.
Economists polled by Reuters were expecting a reading of 49.7 for July, above June's reading of 49.4. A reading below 50 indicates contraction in the sector.
A sub-index measuring output in the sector also declined in July, falling at a faster rate to 47.3 from 49.7 in June.
In addition, new orders, new export orders and employment in the sector declined for the month. Meanwhile, backlogs of work increased and output and input prices declined.
The deterioration in the manufacturing sector comes in contrast to the country's recent economic growth figures for the quarter ended in June.
China earlier recorded a 7% economic growth in the second quarter, beating economists' expectations, and noted that the government's recent policy steps have helped the economy.
In addition to gross domestic product (GDP), China's June retail sales and industrial production came in above the expectations of economists. Industrial output for June rose 6.8% on-year above forecast for 6.0%, while retail sales improved 10.6%, compared to 10.2% projected.
The country is targeting a full-year growth rate of 7%, compared to 7.4% in the full year 2014.
Having recorded double-digit growth rates for about two decades, China's economy has been showing signs of a slowdown in recent years.
In order to stabilise the economy, policymakers have introduced a number of measures. In June, the People's Bank of China (PBoC) cut interest rates and the reserve requirement ratio (RRR) for some lenders to spur growth.
Chinese stock markets have been in turmoil in recent weeks due to a panic selling that pulled down the main equity index by 24% from its 52-year high. Nevertheless, the stock markets have stabilised following a series of government measures.
The Asian Development Bank earlier said China's growth would moderate to 7.0% in 2015 and 6.8% in 2016, compared to March estimates of 7.2% and 7.0%, respectively.