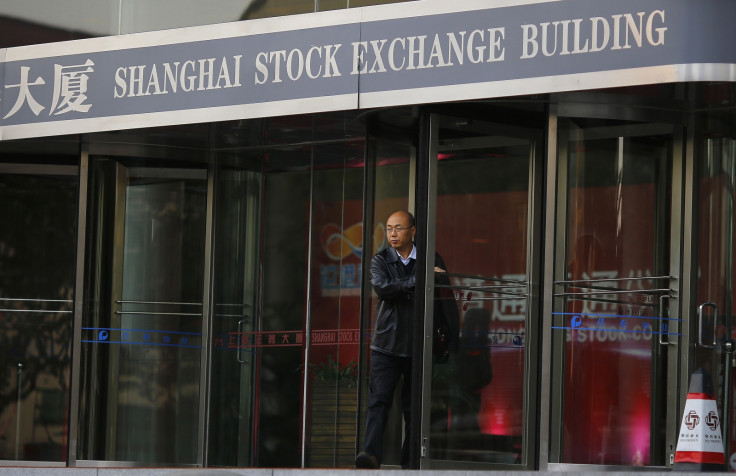 The International Monetary Fund (IMF) increased its global growth forecast for 2017 by 0.1% on Tuesday (18 April) and indicated that the figure could beat expectations in the short run.
However, the IMF's sunny disposition failed to curb investor fears over political events across the globe, which led to a decline in Asian stocks. On Tuesday UK Prime Minister Theresa May announced snap general election for June 8, which bumped the sterling to rise by 2% against the dollar.
Nonetheless, political uncertainty looming over US President Donald Trump's signing of the "Buy American, Hire American" executive order and the French election scheduled for 23 April weighed in on investors.
With the Trump administration's hawkish attitude towards North Korea and the crisis in Syria showing no sign of stabilising anytime in the near future, markets have responded negatively.
Below is how markets traded on 19 April as of 6.02am BST.
Japan: Nikkei –Down 0.02% to 18,414.90
Japanese stocks traded marginally lower as Standard and Poor's maintained Japan's sovereign ratings at A+ with a stable outlook. The ratings agency stated that the nation's weak public finances were compensated by strong exports, a diversified and robust economy, political stability, and a reliable financial system.
The index's strongest performers comprise of Sapporo Holdings (+5.44%), Fujitsu (+3.66%), and Toshiba Corp (+2.71%)
Hong Kong: Hang Seng –Down 0.6% to 23,779.90
Internet giant Tencent Holdings (+0.44%) was one of the index's few strong performers for the day.
Sands China (-2.47%), Galaxy Entertainment Group (-2.3%), Bank of China Hong Kong Holdings (-1.92%), and PetroChina Co (-1.78%) emerged as the weakest performers.
China: Shanghai Composite –Down 1.04% at 3,163.566
The dismal performance of the Chinese market could be a reflection of investors expecting tighter regulations on the horizon for the Chinese economy. In light of a solid economic growth report for the first quarter of 2017, the government pledged to continue its policy of supply side reforms and economic development.
Australia: S&P/ASX – Down 0.58% at 5,802.602
A survey conducted by ANZ Bank and Roy Morgan Research on Wednesday revealed that the consumer confidence index had weakened by 1.9% over the past week.
Moreover, consumer expectations of Australia's economic conditions over the next five years dropped by 4.1%, the lowest since September 2015.
Singapore: Straits Time –Down by 0.46% to 3,123
India: Sensex –Flat at 29,318.98