Global growth is gathering steam IMF says, raises forecast
Rising commodity and oil prices have contributed to the more optimistic global outlook.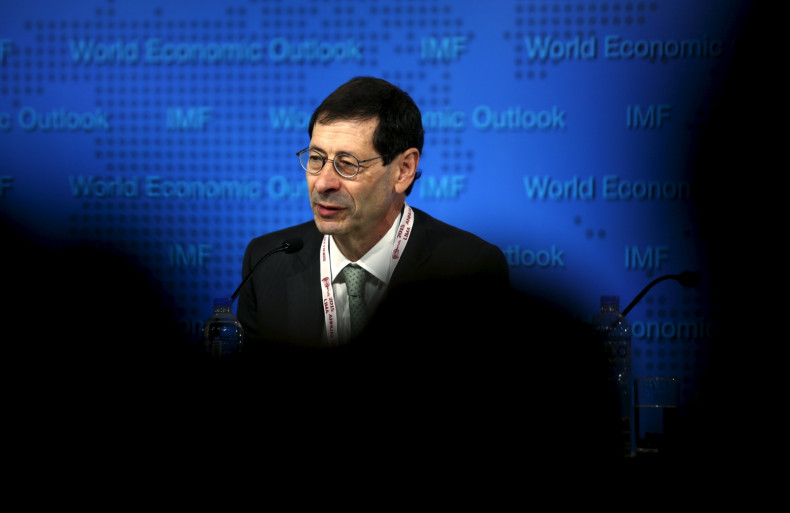 The International Monetary Fund (IMF) has revised its global growth forecast for 2017 to 3.5%, up 0.1% from its previous forecast made last year. The world financial body also sees the global growth continuing in 2018, at an estimated 3.6%.
The figures were revealed in the IMF World Economic Outlook published on April 18 2017.
Indicating that the growth revision could be a conservative estimate, IMF said healthy global inflation recovery could beat short term growth forecasts and propagate higher growth.
Rising commodity prices on the back of higher demand and oil prices pushed up by tighter supply have contributed to the more optimistic global outlook by boosting inflation and reducing deflationary pressures, the global financial body said.
However, when it comes to medium term, doubts still linger. Structural problems of low productivity growth and high income inequality still persist as a legacy of the financial crisis.
Also, inward-looking policies proposed by certain advanced economies, could threaten global economic integration and collaborative global economic order.
IMF said the possibility of financial deregulations may also cause a boom in the short term at the expense of increasing long term risk. The ongoing geopolitical turmoil in the Middle East and North Africa has also obstructed growth in the region.
The report also provided an economic profile of prominent advanced and emerging economies with suggestions for policy reforms.
The UK maintained a strong spending estimate despite the ongoing process of withdrawing from the European Union. The report stressed on the need for favourable post-Brexit economic arrangements with the world.
The report said that the Chinese government had practiced commendable supply-side policy reforms as the economy was transitioning from a focus on manufacturing to services. Moreover, attempts are being made to shift demand from exports and investments to consumption. However, the Chinese economy needs to reduce its reliance on credit supply and deregulate state owned enterprises to enhance efficiency, the report added.
The demonetisation initiative in India had caused economic distortions that hindered the country's growth potential but the economy still grew admirably. The report says reforms need to ease rigidities in labour and product markets, while public finances should be improved through subsidy and tax reforms
Japan had performed remarkably well over the past year, particularly due to a strong net exports figure and a prudent monetary policy. A complementary fiscal policy and labour market reforms are further required to ease deflationary pressures, the report added.
Maurice Obstfeld, IMF Economic Counsellor and Director of Research Department cautioned that no universal policy prescription exists that could be applied to diverse economies at various "conjunctural changes".
"Deflationary pressures have generally receded, but monetary accommodation should continue where inflation remains stubbornly below target levels. Growth-friendly fiscal measures, especially where there is fiscal space, can support demand where that is still needed and contribute to expanding supply and reducing external imbalances," Obstfeld said.