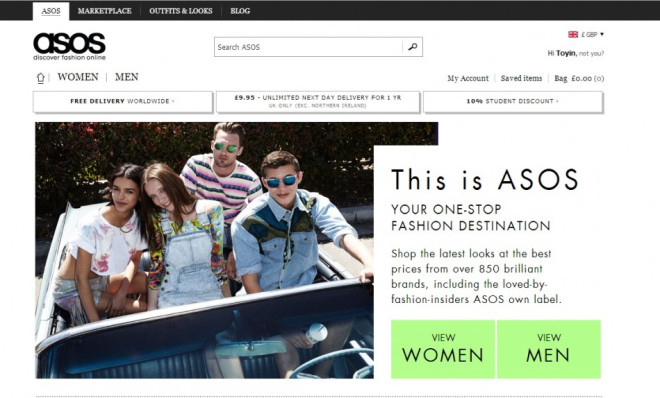 Asos shares plunged 20% on market open despite the online fashion retailer unveiling soaring sales across the globe.
Panmure has since cut its target price to 6051p from 6126p with a 'hold' rating.
Asos revealed in a trading update that overall retail sales jumped 26% year-on-year while international retail sales accounted for 65%.
For the six months to 28 February 2014, Asos said retail sales rose by 34% year-on-year and had 8.2 million active customers, as of this date.
This accounts for a 36% in its customer base year-on-year.
"The Group delivered strong sales and margin growth over the first six months of the year and we are now confident of achieving £1bn of sales in FY 2013/14," said Nick Robertson, CEO at Asos.
"Retail sales for the two months to February were strong in all territories except Rest of World where we experienced adverse currency movements, notably in Australia and Russia.
"We have accelerated our investment in warehousing (both in the UK and Germany) and in IT, so that we will invest at least £68m in capital expenditure in the current year (previous guidance £55m.)"