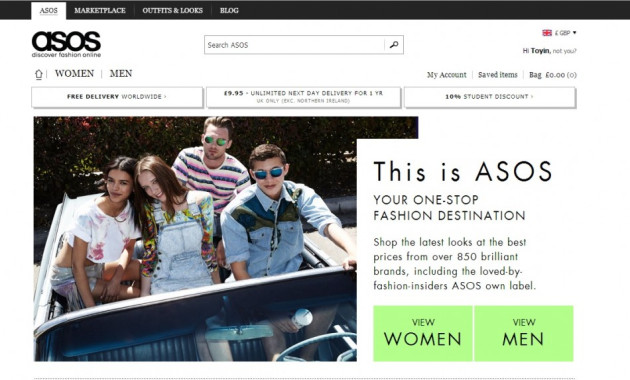 Asos already has an abundance of brands on its books but the online fashion retailer has set its sights on high-street heavyweights Topshop and H&M.
After a blockbuster year, which saw revenue rise by 39% to £769.4m.and profits rise by 23%, Asos co-founder Nick Robertson is confident that other brands would be tempted to get on board.
"Selfridges doesn't think that it's a rival to the brands it sells," Robertson told the Financial Times.
"Thankfully my partners are figuring this out. We're not going to say no to Topshop or H&M when they eventually come knocking on our door."
The group, which invested £33m in 2012-13 to support its rapid expansion, sells more than 65,000 branded and own-label products shipped free to 237 countries.
Brands including Whistles, River Island and American Apparel as well as a number of designer labels independent boutiques stock their items on the Asos website.