Asus has kicked off this year's IFA trade show in Berlin by unveiling a new Ultrabook, the Zenbook U500 - along with a trio of hybrid/convertible laptops and tablets.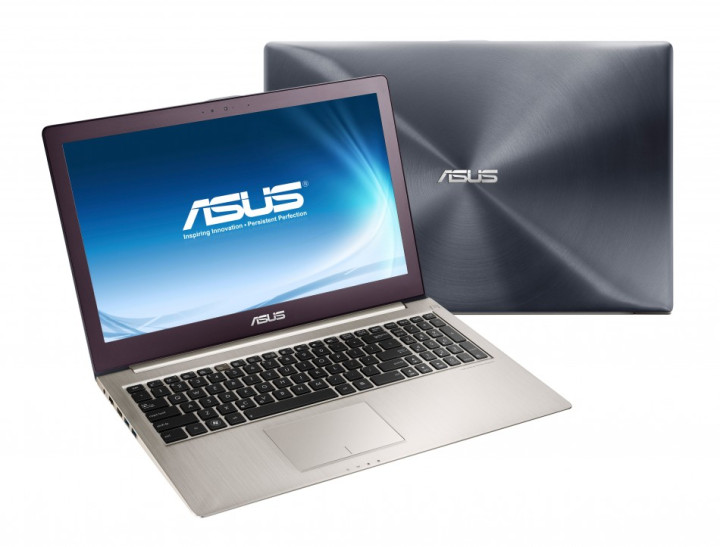 The Asus Zenbook U500VZ, to give it its full name, is the latest ultraslim, ultraportable laptop from Asus in the Zenbook line, and this one looks to combine serious performance without sacrificing a slim profile.
Looking similar to the original Zenbook and its successor the Zenbook Prime, the Zenbook U500 will come with a powerful, third generation Intel Core i7 chip, featuring a quad-core processor. There will also be the option of discrete graphics from the Nvidia 650M (seen most recently as standard in the Apple MacBook Pro with Retina Display) along with up to 512GB of SSD storage.
There will also be the option of combining a faster SSD (up to 128GB) with a slower but larger traditional hard drive, up to 500GB.
Asus is talking up its Super Hybrid Engine II technology which promises to deliver 25 percent more battery life, but 25 percent more than what, is not exactly clear from the press release.
At its thickest point the Zenbook U500 will measure 19.7mm and it will feature a 15in Full HD display which uses IPS technology, again some seen on the latest MacBook.
This is one of the first 15in Ultrabooks and thanks to the extra real estate, Asus has been able to incorporate a full-sized keyboard with separate numeric keypad.
The Zenbook U500 will come powered by Windows 8, which means an October release date at the earliest.
No pricing or specific release date have been announced by Asus yet, but we are in Berlin to cover its press conference and will be getting a lot more details and some hands-on time with the new Ultrabook from Asus soon.
As well as launching the Zenbook U500, the Taiwanese company is giving European users a glimpse of three other laptops/hybrids which are on the way.
Zenbook Prime UX21A Touch
This is Asus' first attempt at an Ultrabook with a multi-touch display. Against powered by Ivy Bridge silicon, with up to 256GB SSD, and coming with Windows 8 - though not the touch-optimised RT version unfortunately.
The laptop features a Full HD Super IPS+ screen promising 178 degrees viewing angles, and 10-point multi-touch. It also features USB 3.0, USB 2.0 and dual-band Wi-Fi N which exploits the faster wireless speeds offered by the latest 5GHz routers.
The Zenbook Prime UX21A looks almost identical to a reqular Ultrabook from Asus in all other aspects than that multi-touch display.
Asus Taichi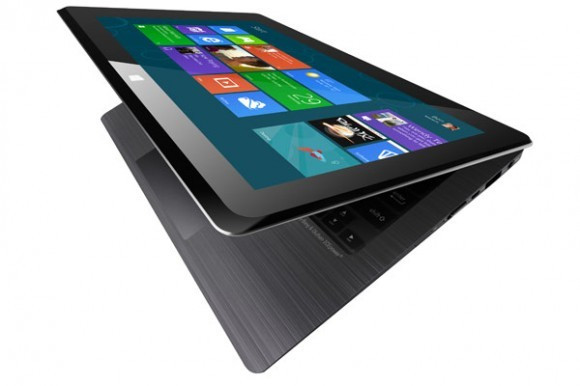 The Asus Taichi is an Ultrabook with two screens, one for normal ultraportable use, and one on the lid for use as a tablet when the laptop is closed.
Somewhat reminiscent of Dell's Inspiron Duo, the Taichi comes with a normal keyboard and trackpad, but close the lid and you have a full multi-touch tablet with stylus support.
But that's not all, both screens can operate independently and simultaneously, which means the Taichi can be shared with two users for "a host of innovative new applications."
Promising to be as light and thin as the Asus Zenbook U500, the Taichi will come with third generation Intel chips, SSD storage and the fast dual-band Wi-Fi N.
Asus Transformer Book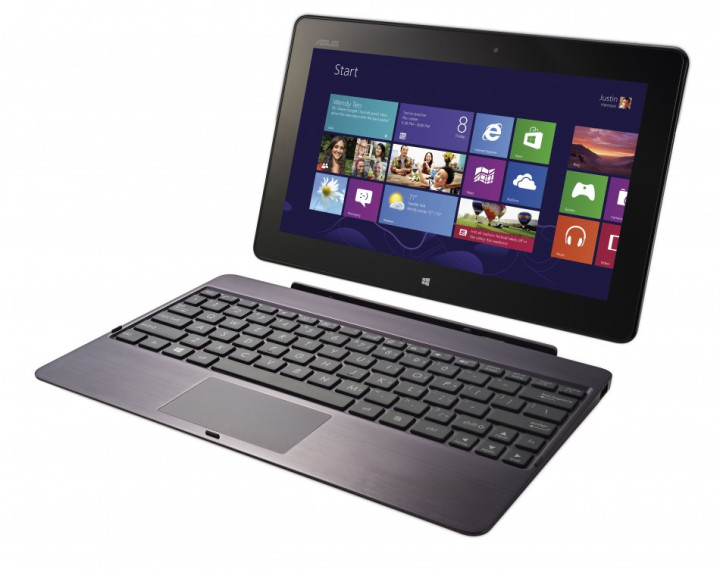 The Transformer Book claims to be the world's first convertible notebook and can switch instantly between traditional laptop and tablet modes simply by detaching the screen.
Basically this is a supped up Asus Transformer Pad, which is powered by Intel's chips rather than the low-power ARM-based Transformers we've seen so far. It will include both options for SSD and traditional hard drive storage.
All three will run Windows 8, but beyond knowning that means a wait until October at least, we don't know exactly when (or indeed if) any of these three laptops will be available in the UK - or indeed do we know how much any of them will cost.