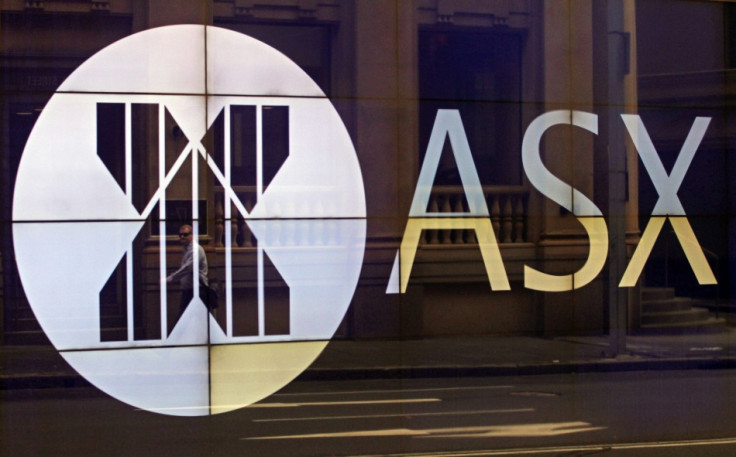 Asian markets opened lower on Wednesday, after being pulled down by concerns surrounding China's growth trajectory. Data showed that the world's second largest economy logged weak services growth in June.
Hong Kong's Hang Seng was down 1.88% or 387.80 points to 20,270.85.
Australia's S&P/ASX was down 1.83% or 88.30 points to 4745.70.
The Shanghai Composite index was down 1.49% or 29.98 points to 1976.58.
South Korea's Kospi was down 1.22% or 22.72 points to 1,832.30 points.
The Japanese Nikkei was down 0.44% or 62.13 points to 14,036.61.
Government data showed that China's services Purchasing Managers' Index (PMI) dropped to 53.9 in June from 54.3 in May. An HSBC-sponsored China Services Business Activity Index inched up to 51.3 in June from 51.2 in May.
A reading above the neutral 50 mark point to expanding business activity while a reading below points to a contraction.
HSBC's chief China economist Hongbin Qu said that the bank expects slower growth in China's services sectors in the coming months owing to the fact that Chinese value-added-tax reforms "are likely to take time to filter through."
The weak opening in Asia followed a downbeat handover from Wall Street. US indices ended lower on Tuesday on central bank quantitative easing (QE) fears, and on labour market data concerns. Economists polled by Marketwatch forecast that the American economy would add 155,000 jobs in June, down from the 175,000 jobs added in May.
The Dow lost 42.55 points to close at 14,932.41, dropping below the psychologically-important 15,000 level. The S&P 500 shed 0.88 points to end at 1,614.08, while the Nasdaq shed 1.09 points to finish at 3,433.40.
Financial markets in the US will be closed on 4 July for the American independence day holiday, following which the country puts out key labour market data, on 5 July.
In Sydney, Mirabela Nickel's stock tanked 26% after copper prices slid from Tuesday's two-week high. Gold miner Kingsgate's stock dropped 6% after gold prices slid from their one-week high.
Shares of retailers Myer and David Jones were down 4 each after data showed that Australian retail sales inched up 0.1% in May over April, lower than the market expected 0.3% increase.
Anglo-Australian miner Rio Tinto's stock fell 1.6% while rival BHP Billiton's stock dropped 2.8%. National Australia Bank shed 1.2%.
In Hong Kong, footwear maker Belle International Holdings' stock lost 4.1%. Realty firm China Overseas Land and Investment's stock dropped 3.6% while telecommunications major China Mobile stock was down 2.1%.
In Shanghai, realty firm Gemdale's stock fell 3.4%, while China Southern Airlines' stock lost 2.5%. Shares of both Minsheng Bank and Industrial and Commercial Bank of Chinalost 2%
In Tokyo, Suntory Beverage and Food's stock was trading at ¥3,170 ($31.50), up from its IPO price of ¥3,100 after it raised about $4bn from its initial public offering, the second largest the world over so far this year.
Shares of automaker Isuzu Motors and tire manufacturer Bridgestone gained 3% each. Automobile manufacturer Nissan Motor's stock gained 0.9% while rival Honda Motor's stock inched up 0.4% after both firms reported an increase in their US sales for the month of June.
Utility Tokyo Electric Power's stock was down 2.6%, after it surged 19% on news that its plans to revive a nuclear power plant looked "premature" and hinted of "haste."
Shares of construction equipment maker Komatsu and consumer electronics firm Sharp were down 4% each
Mitsubishi UFJ Financial Group's stock inched up 0.3% on news that it plans to acquire a majority stake in Thailand's Bank of Ayudhya for about $5.6bn.
In Seoul, oil refiner SK Innovation's stock gained 2% while rival GS Holdings' stock moved up 1% after US crude oil prices struck a nine-month high overnight.
LG Electronics' stock was down 3%, while index heavyweight Samsung Electronicsshed 2%.