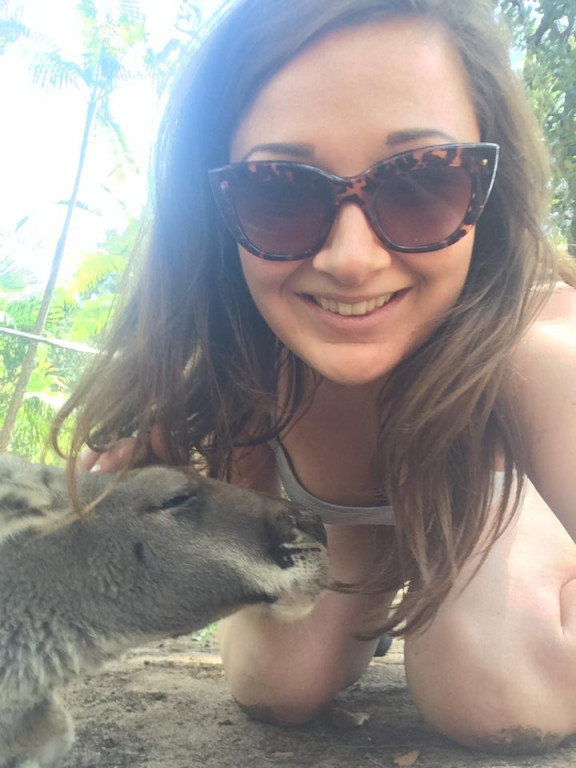 A British backpacker had died in a car crash in Australia.
Jade Fox, from Maidstone, Kent, died after sustaining fatal injuries when the Toyota Land Cruiser in which she was travelling flipped over.
The incident occurred on Fraser Island, Queensland.
Preliminary investigations suggested the car was overtaking another vehicle when it overturned on a gravel road.
It is believed that the 22-year-old - who was travelling through Australia during her gap year - was not wearing a seat belt at the time of the accident.
The four-wheel-drive had been travelling in a convoy of three, police said.
Seven other people, who were travelling with Fox, sustained minor injuries and were taken to Hervey Bay Hospital.
Two female tourists from Germany were taken to hospital by helicopter, after sustaining head and spine injuries.
"Two companions of the girl who died were visibly upset," local David Anderson, who tried to resuscitate Fox, told the Brisbane Courier-Mail newspaper.
"They had six months to go on their Australian trip and they were saying they wanted to go home. They were just too upset to go on any more."
Friends paid tribute to Fox as a "kind, beautiful and selfless" person, with dozens using social media to share their pain over her death.
Fox - who had been in Australia for six months - was on the final day of her trip to Fraser Island and had been heading back to the barge port to return to the mainland when the car overturned.
Her last post on Facebook was written on 28 October: "Up early doors to travel Frazer island for three days".
Investigations are ongoing.