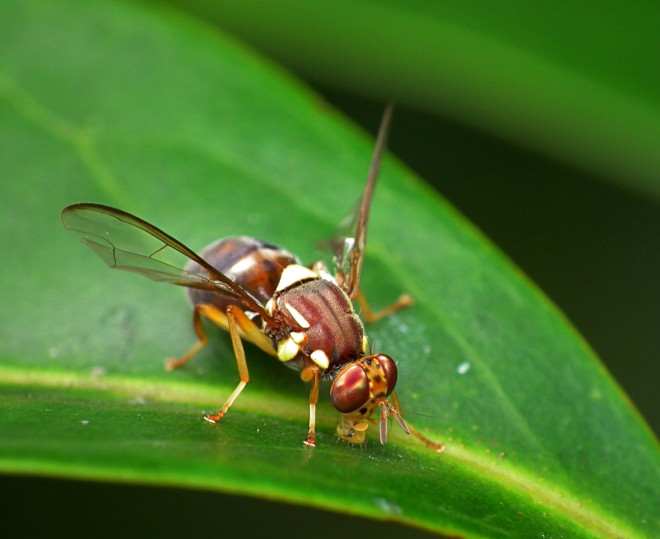 Australian scientists have come up with a novel idea in attempting to release sex-altered male-only insects in order to fight Queensland fruit flies which have been wreaking havoc on crops.
Experts from Australia's Commonwealth of Scientific and Industrial Research Organisation (CSIRO) are hoping the sterile insect technology will save farmers from the country's most devastating pest.
The latest proposal has come in the wake of Australia banning dimethoate and fenthion, pesticides widely used by farmers for decades to beat the pests, following concern that the chemical residues are affecting young children.
"We believe that our sterile insect technology (SIT), through development of a male-only line of Q-fly, will offer a new environmentally friendly, sustainable and cost effective approach to assist in managing this damaging pest," said chief scientist Paul De Barro, who is overseeing the project, in a press statement.
"SIT is a scientifically proven method for suppressing or eradicating fruit fly populations and managing their potential impacts in horticulture production areas."
The government-backed experts are studying how to modify the fly's DNA by feeding certain genes to the larvae, so that it breeds only sterile males, which will eventually dilute the mating pool.
Experts say the female flies tend to reject impotent males in favour of healthy ones. Scientists hope to the beat the situation by flooding the mating pool with sterile flies in an enormous ratio.
The Australian-native Queensland fruit flies, which are about 8mm in length, mate only once in their nine-day lifespan.
"There is still a lot of work to be done but compared to examples of overseas best practice along with the shared vision and dedicated support of key investors and industry, we're confident that this project will deliver real impact for Australian farming communities," said David Moore, General Manager of R&D Services at Horticulture Australia.