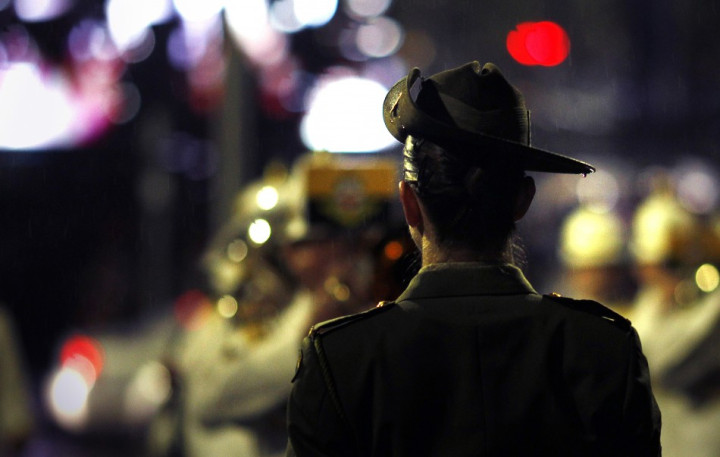 Three Australian army officers have been suspended and more than 100 others are under investigation over a homemade pornography scandal.
Officers allegedly filmed their sexual encounters with various women, including fellow military personnel, and sent footage and photographs to a network of fans.
"The imagery, as is the text, is explicit, derogatory, demeaning and is repugnant to me," army chief Lt-Gen David Morrison said. "This goes to the heart of systemic problems with culture inside the army."
The officers reportedly went hunting for sex in Sydney nightclubs.
More than five women featured in the emails, including soldiers, public servants and civilians, Morrison said.
The suspended officers are a major, a sergeant and a warrant officer. Fourteen other military personnel including a lieutenant colonel face similar disciplinary measures and a further 90 have been implicated in the email exchanges.
The emails date back to 2010 and New South Wales police has been reportedly investigating the case since July last year.
The scandal comes in the wake of a damming report detailing more than 1,000 claims of sexual or other abuse in the Australian army in the last 60 years.
The report was drafted following the 2011 so-called Skype scandal involving a cadet who secretly streamed footage of his sexual encounters with a female colleague to his comrades.
"If we do not do [something about] this, the parents of Australia simply will not trust us with the wellbeing of their daughters, and who can blame them?" Morrison said.
READ:
'Dance on the Rifle like a Slut': Pole-Dancing Israeli Female Soldiers Embarrass Generals Again [VIDEO]