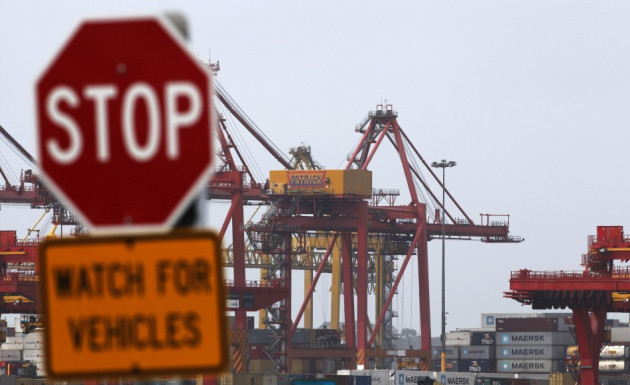 Australia's trade balance improved in February over the previous month as exports of major resources such as iron ore and coal progressed and imports fell.
According to the Australian Bureau of Statistics (ABS) the trade deficit narrowed to A$178m ($186m/£123m/€145m) in February in seasonally adjusted terms, from a A$1.2bn deficit recorded in January.
Exports picked up 3 percent as increased prices of rural goods, coal, metal and iron ore helped boost the earnings. Imports eased 1 percent.
Australian trade balance has remained in deficit for the past 14 months as weak prices of key commodities weighed on earnings and capital imports to the mining industry remained heavy.
The data comes after Reserve Bank of Australia decided to hold its benchmark interest rate steady at 3 percent, citing improving domestic and global conditions. Australian economic indicators have shown some momentum of late, with consumer confidence picking up to a two year high and labour market seeing a record improvement.
A major cause of concern for the Australian economy has been the lacklustre growth outside the mining sector. Analysts point out that the latest data, which gives a better picture on resource exports, could further dampen sentiments in the non-mining sectors.
"Firms in the non-mining economy aren't yet confident about reinvesting," Citi economist Josh Williamson told ABC.
"The fact that we're seeing capital imports come off, that's also in line with the general thesis that mining investment is close to peaking".
But some analysts have also suggested that the rise in exports was primarily on the back of increased iron ore prices, adding that the actual export volume of minerals were low during the month. However, despite an expected increase in volumes in the future, shipments could come under pressure as iron ore prices could decline again.
"Export volumes will be growing at a high single digit pace over the next 12 months so that is good solid growth there," Brian Redican, senior economist at Macquarie told AAP.
"But we would expect to see prices decline by more than that so the overall value of exports will be going backwards".