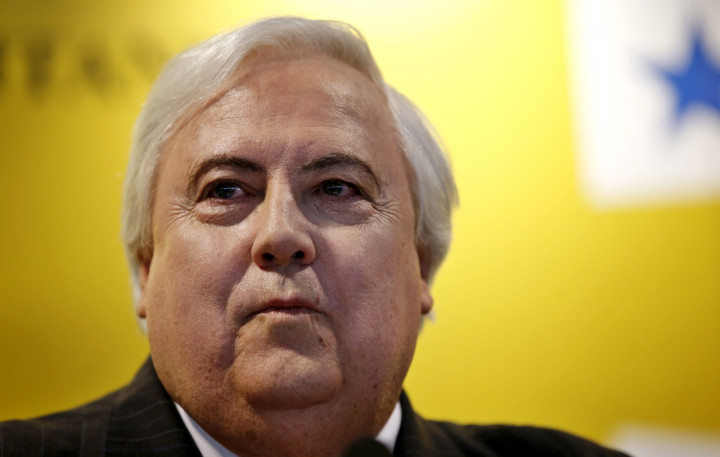 Australian billionaire and politician Clive Palmer has written to Chinese ambassador Ma Zhaoxu to apologise for the calling his government "b******s" live on TV, after Australian Prime Minister Tony Abbott and China's Ministry of Foreign Affairs condemned his comment.
Palmer, whose United Party holds the balance of power in parliament's upper house, apologised in a letter to Ma and reiterated that he was referring to Chinese firm Citic Pacific Ltd, who he is having a trade dispute with, and not China's government or indeed its people.
"I regret any hurt or anguish such comments may have caused any party and I look forward to greater understanding for peace and cooperation in the future," said Palmer in the letter, dated 25 August.
"In keeping an open mind, I now come to the realisation that what I said was an insult to Chinese people everywhere and I wish to assure them they have my most genuine and sincere apology. I am sorry that I said the things I said on the programme."
The billionaire is currently embroiled in a legal dispute over cost overruns and royalty payments involving the Sino Iron project in Western Australia with China's Citic Pacific Ltd.
Palmer's gaffe is seen as a politically sensitive as China represents 20% of Australia's trade.