Autistic Briton who grabbed gun in attempt to shoot Donald Trump says incident was a 'blur'
Michael Sandford, 20, says he has no memory of trying to gun down Trump on 18 June, 2016.
An autistic British man who grabbed a gun in attempt to shoot Donald Trump claims the incident was a "blur" whilst he was having a "delusional psychotic episode", said the man's mother on Wednesday (21 September).
Michael Sandford has pleaded guilty to being an illegal alien in possession of a firearm and disrupting an official function at a court in Nevada.
The incident occurred during a political rally for the Republican presidential candidate at the Treasure Island hotel and casino in Las Vegas on 18 June but the 20-year-old was stopped and arrested.
Sandford, from Dorking, Surrey, had been in the US for around 18 months, but is now held at a high-security prison in the Nevada desert under suicide watch. Sandford had been previously been diagnosed with Asperger's syndrome, suffered from depression and attempted suicide in his youth.
His mother Lynne Sandford had even tried to stop her son travelling to the US, but was told by UK authorities that legally she could not halt him. Lynne has appealed for restrictions on his visitors to be lifted and appealed for him to be returned to the UK before travelling to see him imprisoned earlier this week.
Afterwards, Lynne said according to the Mirror: "The joy of seeing him again after so long, but the sorrow and heartache of witnessing him in that setting - where no parent ever wants to see their child.
"I was separated from Michael by a dense mesh screen. He was in leg irons. I'd travelled over 5,000 miles to see my son but had to make do with putting our hands to the mesh at the same place, but all I could feel was cold metal."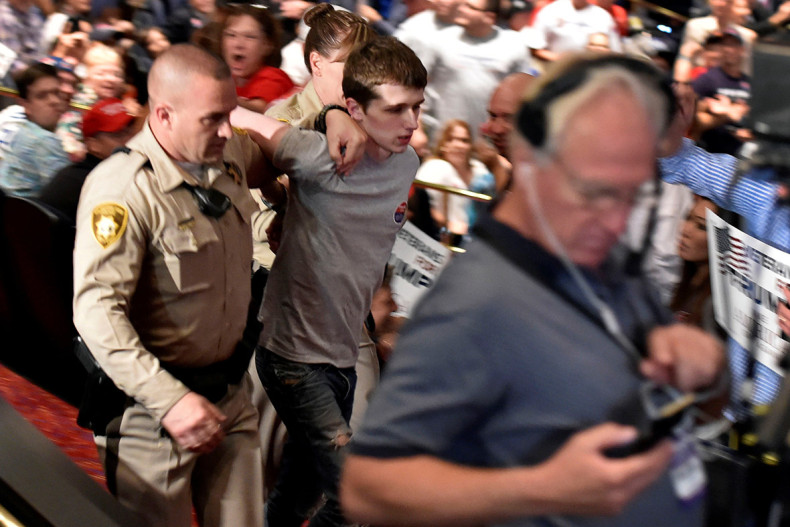 Michael was only allowed to be visited by his mother, while his sister and grandmother could only see him via video screen. Lynne had affirmed that her son had lost touch with the rest of the family and had a "delusional psychotic episode" at the time he was arrested.
She continued: "He has no memory of what happened, just describing it as a blur. He is now on various medications and feeling a substantial improvement, however when he realised what he had done he was horrified and very remorseful. I will keep fighting for his return."