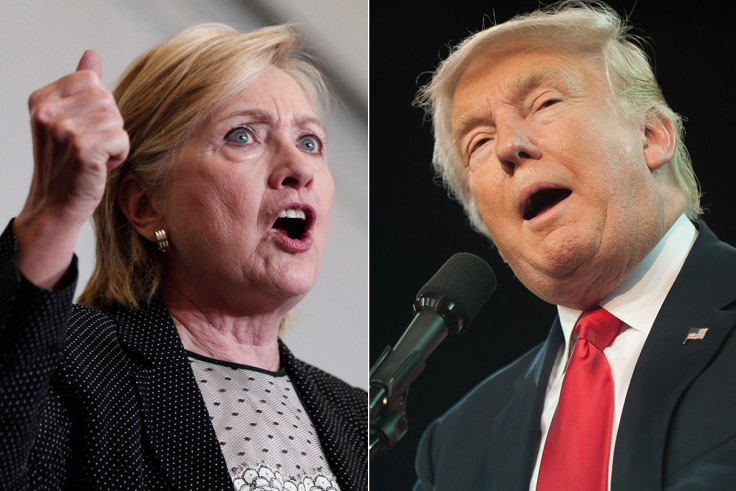 The first presidential debate between Donald Trump and Hillary Clinton is set to pull in a record number of views, with experts predicting more than 100m people will tune in.
Scheduled for 26 September, and hosted by NBC news anchor Lester Holt, the first of three debates between the Democrat and Republican nominees could be the most watched political debate in the US – topping the famous TV face-off between Ronald Reagan and President Jimmy Carter in 1980.
That debate saw 80m people watch as the pair battled it out just days before the election, but experts told The Hill the Trump v Clinton debate could see record numbers watching.
"I think debate ratings, especially the first one, will be through the roof, astronomical, and may even approach Super Bowl numbers of viewers," Paul Levinson told the website, predicting the viewer numbers would top 100 million – a leap from the 66.4m who watched the first President Barack Obama and Mitt Romney debate in 2012.
One pundit, Brian Flood, who works for The Wrap as a media reporter, predicted numbers of up to 112m – putting it on equal footing with the Super Bowl, which saw 111.9m viewers this year and 114.4m in 2015.
However, given that the first of the three presidential debates is set to be screened on the same night as Monday Night Football – which tends to draw in a respectable 12m-plus viewers, possibly drawing people away from the televised political debate.
The nominees are set to discuss three topics at the debate at Hofstra University in Hempstead, NY; America's Direction, Achieving Prosperity and Securing America – although the topics are subject to change ahead of the event.