A 20-year-old British man accused of trying to shoot Republican presidential candidate Donald Trump pleaded guilty to lesser charges after signing a plea agreement. Michael Sandford of Dorking, Surrey, was set to stand trial later in September over the incident at a Trump rally in Las Vegas that took place on 18 June.
According to the BBC, Sandford pleaded guilty to being an illegal alien in possession of a firearm and disrupting an official function. By signing the plea agreement, Sandford could face deportation and have his sentenced reduced. He faced up to 20 years in prison if convicted of the charges.
Sandford's mother, Lynne Sandford, told ITV News London about the plea bargain on Monday (12 September). "I was very relieved that he signed it," she said, according to The Guardian. "It was a bit of a battle because he is quite headstrong. But we all laid the options out there for him on the table and, of course, it is a gamble."
Sandford said her family was hopeful the plea agreement her son signed would be accepted. "Now we have to wait to see if the judge will accept it and hopefully it's the end of one stage and the beginning of another stage. Every stage is a stage closer to him being able to come home," she said.
The 20-year-old was set to stand trail later this month after he allegedly tried to grab a police officer's firearm to shoot the GOP nominee. Sandford, who has a history of mental health problems, admitted to police that he had been planning to kill Trump for nearly a year and believed he could fire one to two rounds at the nominee before being killed by law enforcement.
His mother said he had been on suicide watch in the US and discussed his mental health issues, including autism, severe obsessive compulsive disorder, anxiety and depression. She argued her son should serve his sentence, if he is sentenced, in a psychiatric hospital in the UK, the BBC reported.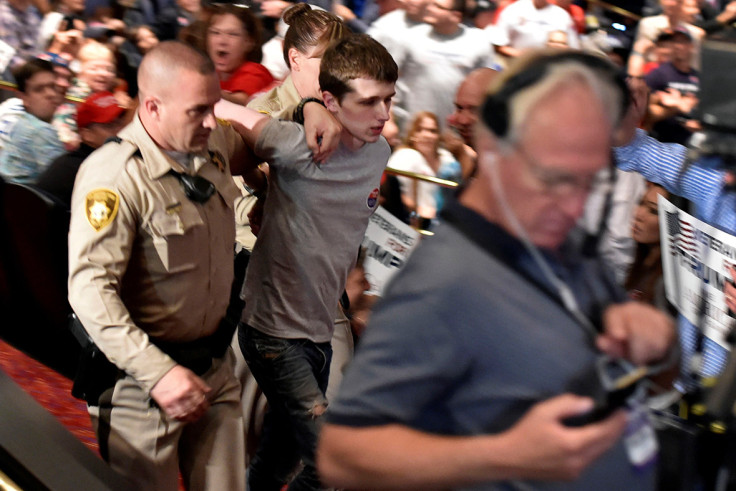 "Michael is an autistic man who would not have foreseen the consequences of his actions," she said in a press conferenced on 2 August. "Autistic adults can have the insight and behaviour of a small child. I accept that Michael has tried to do a bad thing but he is mentally ill and is not a bad or dangerous person."
She added: "Michael is extremely vulnerable and I don't think he will survive being incarcerated in a US prison if he has to serve a sentence there."
According to The Guardian, the family's lawyer, Saimo Chahal, said she was hopeful a psychiatric report will be a key part in his defence. "We are regularly in touch with the public defender's office in Nevada. Our main aim would be to try and secure Michael's repatriation to the UK so that he can be assisted in a medical facility," Chahal said.
"Michael has a number of psychological and psychiatric conditions, some possibly yet undiagnosed," Chahal continued. "The best place for Michael would be to come back to the UK to receive medical treatment."