Aviva Shake-up: To Axe 16 Business Units and Makes Senior Exec Changes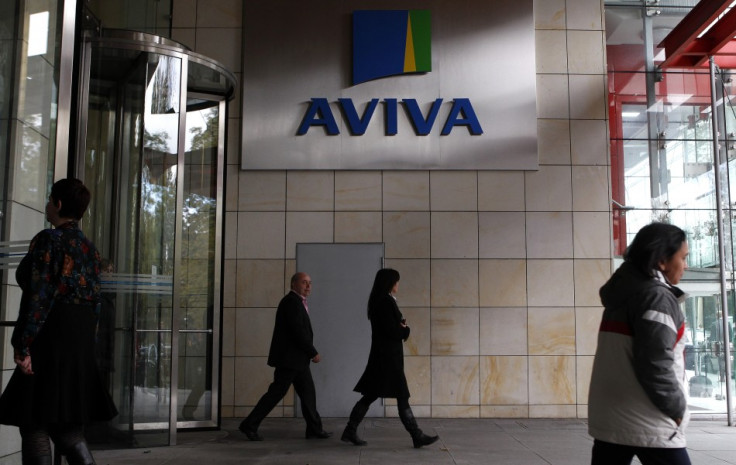 Aviva, Britain's second-biggest insurance group, is planning to bolster its finances and boost its share price by either selling or closing 16 underperforming businesses, in tandem with making a number of senior changes to management.
The company's South Korean arm and its British large-scale bulk purchase annuity unit are earmarked for disposal, as part of a "disposal plan" that Chairman John McFarlane launched two months ago.
McFarlane, who took day-to-day control of the group after Moss quit on May 8 this year, led an intense review of Aviva's 58 businesses. Before Moss resigned he had identified a further 27 businesses which "require significant improvement."
In tandem with the announcement, Aviva revealed a significant shake-up in its management structure and employees that is aimed to regain shareholder confidence in the company and boost its flagging stock price in the longer term.
Aviva said "an important recent development has been the elimination of various management committees as we emphasise individual accountability and speed up decision-making and execution."
"We consider it important that the senior management of the Company has a single purpose and to this end the senior management will now meet regularly in three groups," added the group.
These groups include Office of the Chairman, which will consist of the most senior group level executives that will meet weekly, Group Executive, which will also consist of other members of the senior executive team that meet bi-monthly.
The third group will be the Senior Management Group, will consist of around 90 of the most senior managers, which will meet twice a year.
There are also a number of changes to senior management that all report to McFarlane and will take effect immediately.
David McMillan, former CEO of Aviva's UK & Ireland General Insurance will take up a newly created role as director group transformation, which will "manage the implementation of the new strategic plan across the group."
Robin Spencer will replace McMillan in his former role and will remain a member of the Group Executive , while John Lister will replace Spencer as group chief capital and risk officer, "combining both functions and eliminating duplication between them."
McFarlane added that "the search for a new CEO internally and externally is in progress advised by Spencer Stuart. I would expect an appointment to be made at the beginning of the new year, or shortly thereafter."
Aviva's Battles
Aviva's battle plans to combat a falling share price and bolster its finances comes after a dramatic series of events over the last few months.
Aviva's shares are down 0.19 percent at 280.77p as of 0730 GMT, valuing the group at about £8.2bn. However the stock has fallen 35 percent in the past year.
At the beginning of May, Andrew Moss shocked the markets by stepping down as CEO, despite being at the helm of the group that delivered a strong set of results exactly two months ago.
In a company statement, Aviva revealed that Moss would be leaving the group and would cease to be chief executive with immediate effect, after Moss approached Lord Sharman, chairman of Aviva at the time, with the decision that "he felt it was in the best interests of the company that he step aside to make way for new leadership."
Aviva's board then asked the chairman designate at the time, McFarlane to become interim executive deputy chairman with immediate effect and executive chairman from 1 July pending the appointment of a new chief executive officer.
The exact details of the departure have not been published, but many market participants believe it was "interesting" that he stepped down so soon after a shareholder revolt over his pay and bonus structure.
In a challenging year that was dogged with the European sovereign debt crisis and with the UK slipping back into a technical recession, Aviva managed outperform targets and increase total dividend to its shareholders of 26p for 2011, an increase of 2% over 2010; a mean feat in light of the terrible market conditions.
Aviva operating profit rose 6 percent on a continuing basis in 2011, while operating capital generation stood at £2.1bn, compared with £1.7bn in 2010.
Profitable growth in life insurance also bolstered results, as life insurance operating profit rose 7 percent to £2.1bn, from £2bn in 2010.
However, the results were not enough to keep shareholders from revolting against Moss' pay package as dividends were not at the level they had hope and the share price had not fully recovered.
© Copyright IBTimes 2023. All rights reserved.