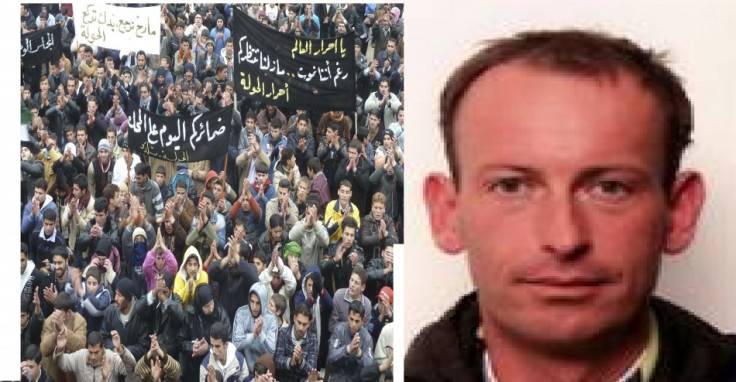 Well-known and award-winning French journalist Gilles Jacquier has been killed in Homs, Syria, the London-based Syrian Observatory for Human Rights told the International Business Times UK.
Jacquier was traveling with a group of reporterson a government-sponsored trip in Homs when he was attacked by alleged pro-regime forces armed with RPG shells, Rami Abdurrahman, founder of the Observatory, reported. Another Belgium journalist and a Dutch freelance journalist were reportedly wounded. Eight Syrian civilians were also killed in the blast.
France 2 television confirmed the death of the journalist with a statement. "France 2 television has just learned with a great deal of sorrow the death of reporter Gilles Jacquier in Homs," reads the statement, adding it did not have details of the circumstances of his death.
French foreign minister Alain Juppé has condemned the attack with a statement. "We ask that an investigation be opened so that light is shed on the circumstances of this incident," reads the statement."It is up to the Syrian authorities to guarantee the safety of international journalists on their territory and to protect that basic freedom- the freedom of information."
The Guardian's correspondent in Syria Ian Black, who was in Homs in a different group of journalists, said that circumstances surrounding the death of Jacquier remains unclear. "Homs attack that killed French journalist first described as involving mortars then changed to rocket-propelled grenade. Circs v unclear," he tweeted.
"What this does appear to be is the first time that a foreign journalist has been killed in the violence accompanying the uprising in Syria," he wrote in the Guardian website
Jacquier has covered most of the the mjaor international conflicts of the last decade.
|He won the Albert Londres Prize in 2003 and the Jean-Louis Calderon price in 2009 for his reportage on Afghanistan.