A girl from Mississippi who was given emergency HIV treatment within 30 hours of being born is still free from the infection, 18 months after stopping treatment.
Doctors claim that the 3-year-old girl continues to do well, and hers is the first documented case of HIV remission in a child.
The girl was born to a HIV-infected mother and received anti-retroviral treatment the day after she was born. Tests showed that the virus progressively diminished over the subsequent days and weeks.
She remained on medication until she was 18 months old. Ten months later, tests showed she was still HIV-free.
Her case was first presented in March during a meeting in Atlanta. Scientists have now published their report in the New England Journal of Medicine.
Lead author Deborah Persaud said: "Our findings suggest that this child's remission is not a mere fluke but the likely result of aggressive and very early therapy that may have prevented the virus from taking a hold in the child's immune cells."
Hannah Gay, from the University of Mississippi Medical Centre, was the doctor who identified and treated the baby. She said: "We're thrilled that the child remains off medication and has no detectable virus replicating.
"We've continued to follow the child, obviously, and she continues to do very well. There is no sign of the return of HIV, and we will continue to follow her for the long-term."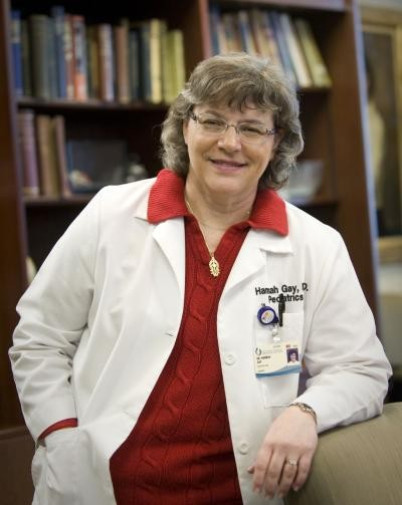 Her case provides evidence that babies born with HIV can be cured if treatment starts within hours or days of birth, the researchers say.
They believe the girl was cured because the antiviral treatment stopped the formation of the dormant HIV cells that hide in immune cells and reignite the infection weeks after most patients stop treatment.
Following the success of her case, a federally funded study is due to begin next year to test the treatment method used to see if it could be used on all HIV-infected babies.
Persaud said: "Prompt antiviral therapy in newborns that begins within hours or days of exposure may help infants clear the virus and achieve long-term remission without the need for lifelong treatment by preventing such viral hideouts from forming in the first place."
Around 3.3 million children live with HIV across the globe. An estimated 330,000 get HIV from their mothers during pregnancy, birth or breastfeeding every year.
Recent studies have shown a reduction of circulating HIV-infected cells when babies are treated during the first few weeks of infection. The hard-to-reach dormant cells normally form around this point, showing there is a very small window when doctors can treat babies with HIV.
Katherine Luzuriaga, senior author of the report, said: "This case highlights the potential of prompt therapy to lead to long-term remission in those already infected by blocking the formation of the very viral reservoirs responsible for rekindling infection once treatment ceases.
"This may be particularly true in infants, whose developing immune systems may be less amenable to the formation of long-lived virus-infected immune cells."