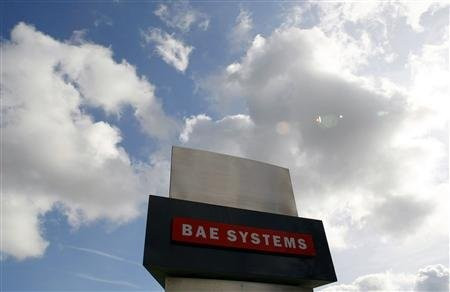 BAE Systems sealed a deal with the UK's Ministry of Defence (MoD) for £1.2bn to design and manufacture the submarine HMS Audacious in its first bumper contract since the collapse of its major merger with Airbus parent EADS and despite government budget cuts.
The submarine is the fourth of seven nuclear-powered submarines being built for the Royal Navy and the deal follows only a few days after Chancellor George Osborne announced that all government departments will see budget cuts of 1 percent in 2013-14 and 2 percent the following year.
The MoD has also borne a major slash to headcount under Britain's coalition government, after announcing that the army will cut personnel to 82,000 by 2020.
However, the MoD revealed that it would commit £1.5bn ($2.4bn/€1.9bn) to the remaining three submarines in the class, which should safeguard 3,000 jobs in Cumbria in the north of England.
"Our ability to commit an additional £1.5bn for boats five, six and seven underlines the benefits of a balanced budget and fully funded equipment programme that gives our Armed Forces greater certainty," says Defence Secretary Philip Hammond in a statement.
The HMS Audacious contract is the first bumper deal BAE has signed since talks with EADS collapsed in October this year, in what would have been the world's largest defence and aviation merger.
BAE met strong opposition to the tie-up from analysts, shareholders and politicians, as they believed that the potential $45bn deal could lead to state interference, poor terms and a lack of strategic rationale that could, in turn, hurt the British defence company's long term company health, as the merger with EADS could have a negative impact on BAE's unique position in the US.
Although BAE is a UK-listed company, it derives nearly half of its global revenue from its largest customer; the US military. The deals have also placed it among the biggest foreign companies in the US defence sector.
BAE shares fell 0.27 percent to 337.5 pence in early London trading. The shares have risen around 14.7 percent so far this year.