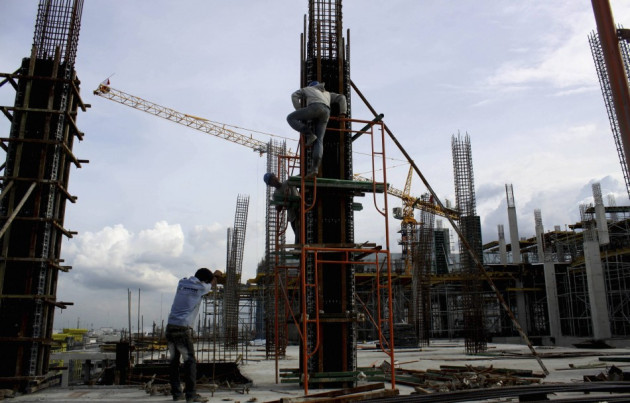 Global construction company Balfour Beatty has lowered its full-year profit view by about £10m on weak construction and rail markets across Europe, triggering a 16 percent drop in its share prices in morning trading.
"Our rail construction business performed below expectations in the third quarter. Activity levels in Italy and Spain have become critically low. This, combined with the increasing commoditisation of work in Germany and the UK, is expected to give rise to a further adverse impact on profits of around £10 million in 2012," the company said in its third-quarter interim management statement.
Following the statement covering the period 30 June to 7 November, the company's shares plunged. They are trading at 256.80 pence, down 16.08 percent, on the London Stock Exchange as at 10:10 am.
The company's construction services segment suffered during the quarter due to difficult trading conditions in the US and the UK, while "structural problems" in European rail markets, especially in Italy and Spain, added to the challenges. The company operates in 80 countries worldwide.
Balfour Beatty's order book closed at £14.4bn at the end of the quarter, down from £15.0bn at the end of June, due to reduced infrastructure spending.
The company, which is currently rebuilding the Blackfriars station in London, expects the conditions to remain difficult in 2013 as well.
"Looking ahead, there is reduced visibility due to smaller projects and shorter lead times, but in the absence of an immediate improvement in these emerging market conditions, we expect further decline in activity levels and pressure on margins into 2013," it said.
The company's professional services division continued to perform because of its geographical diversification and less cyclical nature. The division had almost stable orders and revenues at the end of the period.
The support services and infrastructure investments businesses also fared well during the quarter.
In order to compensate for the lack of revenues, Balfour Beatty earlier announced a £50m cost-saving programme that will cut 650 back office jobs. It will also reduce its core brands to seven from 15 starting from January 2013. It intends to deliver the majority of activity by the Balfour Beatty brand.