In an ideal world, England's cricket team would be heading to Australia this winter with a very clear idea of the best eleven players to battle for the Ashes. But, it's nearly always a bit more complicated than that. The team's management should be pleased that they know – and have for quite some time – the identities of seven of those players.
Throughout the build up to these Ashes, coach Trevor Bayliss would be able to ink into his team sheet the names of Joe Root, Alastair Cook, Jonny Bairstow, Ben Stokes, Moeen Ali, Stuart Broad, and Jimmy Anderson. That's not a bad start to England's planning.
The conversation has not surprisingly focused on the players who will fill in the remaining four spaces. Now we know which names are pencilled-in to accompany those whose names were written with ink.
England's biggest issue is that three of the four names are required at numbers two, three and five, the key places to scoring enough runs. The other name is at nine and England's plan has long been telegraphed for that spot, with a clear preference for Warwickshire's Chris Woakes, a decent bowler who can bat more than a bit. That England should be picking the third bowler on his ability to hold a bat suggests a belt and braces approach to scoring enough runs that smacks of overkill and/or fear. Fear that the runs scored by numbers two, three and five won't be enough to supplement the reliably-known run gatherers.
Those three batsmen will be formed from some combination of: Mark Stoneman, Gary Ballance, Dawid Malan and James Vince. That these four would be chosen was not impossible to predict as all have been given extended opportunities to stake their claim over the last two years. The controversy comes because none have performed at a level suggesting their names should be inked in rather than pencilled as possibilities.
The critics, and there are plenty, have to deal with the reality that none of the alternatives had made themselves indispensable either: Tom Westley, Haseeb Hameed, Keaton Jennings, Alex Hales and Ben Duckett have all staked claims but suffered when their techniques and temperaments were put to the test.
For an all-too-brief moment last winter, Hameed and Jennings both looked as if they were the answers to those Ashes questions. Both played well in India, but disappointments followed. Hameed broke a finger and when he returned to county cricket this year suffered a bad case of the second season blues. He broke a finger again just as he was preparing to make a late season bid for Ashes inclusion. Jennings scored a maiden ton against India but failed earlier this summer against South Africa and dropped down the pecking order.
Statistics tend to support two of the choices that the England selectors have made: Ballance averages 37.45 in test cricket and Stoneman 30. On the other hand Vince averages 19.27 and Jennings 24.5. Ballance and Stoneman have made strong cases in county cricket this year too, averaging 77.75 and 58.78 respectively. The other two not quite so much.
But perhaps England are too locked into the certainties of their plan to see that there are other options.
Bairstow averages 64 with the bat for England this year while also performing wicket keeping duties. The Yorkshireman would be worth his place in the team on the strength of his batting alone. So why not do that? He could occupy any of the troublesome places and while playing as a batsman alone adds a different kind of pressure, Bairstow has shown that he is the kind of player who thrives on challenges.
What about the wicket keeping place then? Personally I would have preferred the explosive option of Jos Buttler, a player with international experience and success. Buttler has become seen as a short-form player but he averages 31 in test match cricket and batting at seven or eight would have given Australia plenty to think about, even if his previous Ashes form left something to be desired.
But Ben Foakes has been preferred, presumably on the strength of a strong season for Surrey. Foakes will find Australian wickets are not all as easy to bat on as the road at The Oval and to have blooded him earlier would have been preferable but he's in the squad now and he ought to be good enough to bat at number eight (moving Moeen Ali, a batsman who can bowl, up a place).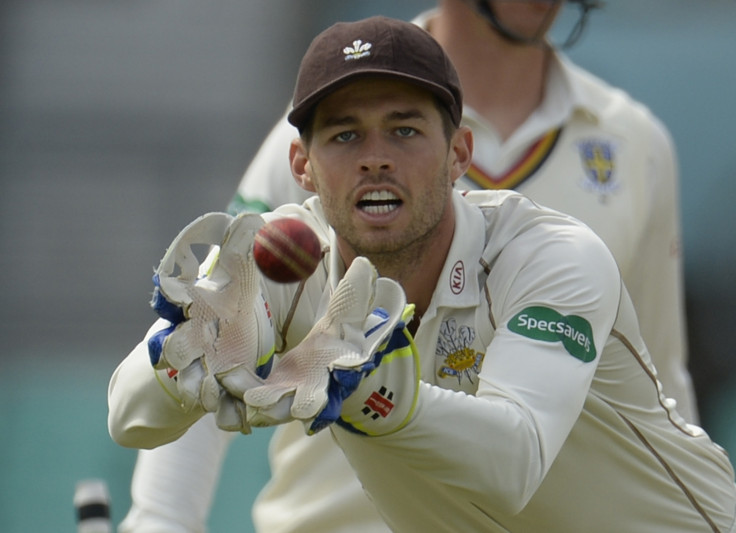 Thus to the final piece in the selectorial balancing act: the bowling.
England will travel to Australia relying upon the tried and trusted bowling spearhead that has served so well for exactly a decade. But the longevity and successes of Jimmy Anderson and Stuart Broad masks some important truths when it comes to this particular contest.
Anderson may well have taken more than 500 test wickets at an average of 27, but his record overseas is poor, with each wicket in Australia costing 38. To be fair to England's all-time top wicket taker, that average masks a slightly more complicated picture: two woeful and one successful Ashes tours. Whilst Anderson has no five-fors Down Under he did have three four-fors on the 2010/11 tour, finishing a winning Ashes tour with 24 wickets at 26 runs apiece. Unfortunately, that is balanced out by 2006/07 (5 wickets at 83 runs each) and 2013/14 (14 wickets at 44) tours. Anderson's international career took a while to get going so we can excuse the former, but the latter is more worrying given England's reliance on the Burnley boy.
Broad's 23 wickets in Australia at a cost of 32 runs each over two Ashes tours is more comforting. But Broad has become very much the sort of bowler who has some fantastic days in the field and a lot of average ones.
Given that the England team will also feature the all-round talents of Ben Stokes (legal issues notwithstanding) and Ali's spin, this leaves just the one spot with Woakes seemingly in poll position on account of his batting. That England are choosing their third most important bowler because he can score runs is a worry. Before Toby Roland-Jones was injured in the penultimate game of the season he may have claimed that third seamer spot. Jake Ball, Craig Overton and spinner Mason Crane are now the chosen options for that bowling place. All are, at best, wildcards. Overton is not even necessarily considered to be the best bowler in his family, but gets the nod over his twin Jamie on the strength of being the healthier of the two.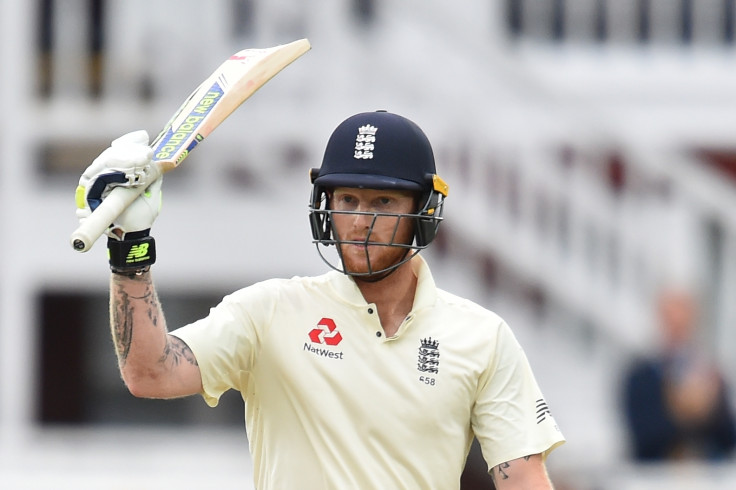 Again there seems to be a disconnect between the short and long forms of English cricket. Liam Plunkett and Adil Rashid have become permanent fixtures in England's one day teams and thus have plenty of international experience and yet have been consistently ignored at test level.
That Overton, Crane and Foakes are untried at test level leaves England with more gambles in the squad than would be ideal.
While the sixteen names announced by the ECB today [Wednesday 27 September] are the key figures for the Ashes, England still have room for manoeuvre in a world where you can fly to Australia in a day rather than sail there in months. Those missing the plane at the beginning may yet come into the reckoning should fingers be broken, hamstring strained or confidence shot. Extra players will come into the reckoning via the limited overs squad to face Australia after the tests.
Irrespective of the names announced today, the key to the Ashes will almost certainly depend upon the run scoring abilities of England's two best batsmen, Cook and Root. Cook's place in the line-up has always been as an opener, while Root has eventually settled on batting at Number Four. He says he doesn't want to bat at Number Three and as the captain he has the right to say that, but for the good of the team he would be better at first-wicket-down. That a wicket falls to the new ball is too often expected, but having a great player at three increases the chance of a strong start and lessens the pressure on those to come later.
At the risk of being accused of Yorkshire bias in the middle order, my Ashes XI for the Gabba: Cook, Stoneman, Root (c), Bairstow, Ballance, Stokes, Ali, Foakes (wk), Overton, Broad, Anderson.