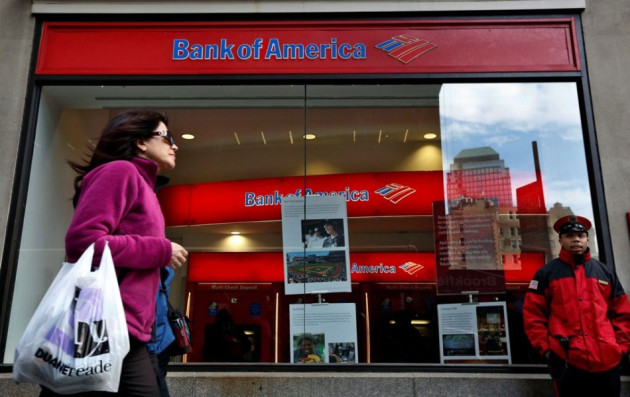 Bank of America could face a $6bn fine for allegedly misleading US mortgage agencies Fannie Mae and Freddie Mac during the housing bubble, according to a US regulator.
A report by the Financial Times said that the Federal Housing Finance Agency (FHFA) is pursuing claims on behalf of the two housing agencies which back around half of the outstanding American home loans.
BofA has incurred more than $40bn in legal liabilities owing to its 2008 acquisition of Countrywide Financial, in the aftermath of the mortgage meltdown. The lender put away a further $300m for mortgage litigation in the latest quarter.
The FHFA has sued several banks for allegedly misrepresenting the quality of the collateral backing securities in the run-up to the 2008 financial crisis.
Meanwhile, JPMorgan has negotiated a tentative $13bn settlement with authorities to put an end to a raft of government mortgage product related probes.
In July, UBS agreed to pay $885m in a settlement with the FHFA over allegations the scandal-ridden Swiss bank misrepresented mortgage-backed bonds during the housing boom.
Earlier in the year, both Citigroup and General Electric paid undisclosed amounts to settle FHFA's claims.
Analysts at Credit Suisse earlier this year said European banks could take an $11bn hit from a raft of mortgage-related litigation costs in the US.
Deutsche Bank has set aside €2.4bn for litigation costs after topping that up in March, by an additional €600m, mainly related to lawsuits over its role in selling bonds backed by US sub-prime mortgages.
The FHFA claim could result in BofA making a second sizeable payment to Fannie Mae.
In January, the bank reached a $10bn agreement with Fannie Mae to settle claims the it sold the US government supported lender toxic mortgage bonds in the lead up to the global financial crisis.