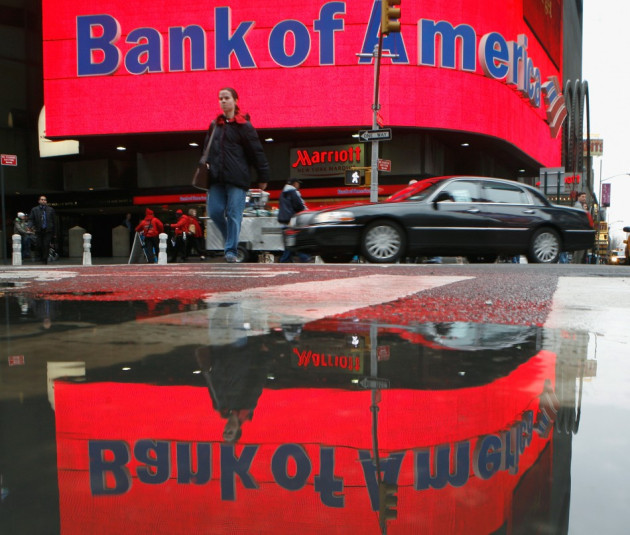 US banking giant Bank of America and state-owned mortgage firm Freddie Mac are in talks to settle a dispute over faulty mortgages sold by the bank.
The dispute concerns over $1.4bn (€1bn, £875bn) of faulty mortgages that Freddie Mac wants the bank to take back, reports the Wall Street Journal, citing people familiar with the matter.
If agreed, the deal would be the second between Bank of America and Freddie since 2011. It would protect the bank from any future repurchase demands from Freddie over mortgage securities sold before 2012.
The bank is looking to settle the dispute before the end of 2013. The terms of the deal are yet to be known.
The settlement amount could be more than the full amount of outstanding claims, as the bank is likely to prevent any new repurchase demands from Freddie, according to the journal.
Bank of America has earlier agreed on two such agreements with another state-owned mortgage firm Fannie Mae.
The US Federal Housing Finance Agency filed a separate litigation against the bank in 2011, seeking more than $6bn over alleged misrepresentation while selling about $57.5bn in real estate securities.
Countrywide Fines
Last week, Bank of America, the second-largest US bank by assets, was asked by the US government to pay $863.6m in damages for defective mortgages sold by its Countrywide unit.
The government also wanted to penalise Rebecca Mairone, a former midlevel executive at Countrywide, who is also found liable in the fraud. The bank and Mairone were accused of defrauding Fannie Mae and Freddie Mac by selling defective home loans purchased from Countrywide in 2007 and 2008.
Bank of America previously said it is planning to appeal against the decision, and is scheduled to respond to the penalty request by 20 November.
"We believe the filing overstates the volume of loans and the appropriate measure of damages arising from one narrow Countrywide program that lasted several months and ended before Bank of America acquired the company," Lawrence Grayson, a spokesman for the bank, said.