Bank of England Governor and Vote Leave MP in angry exchange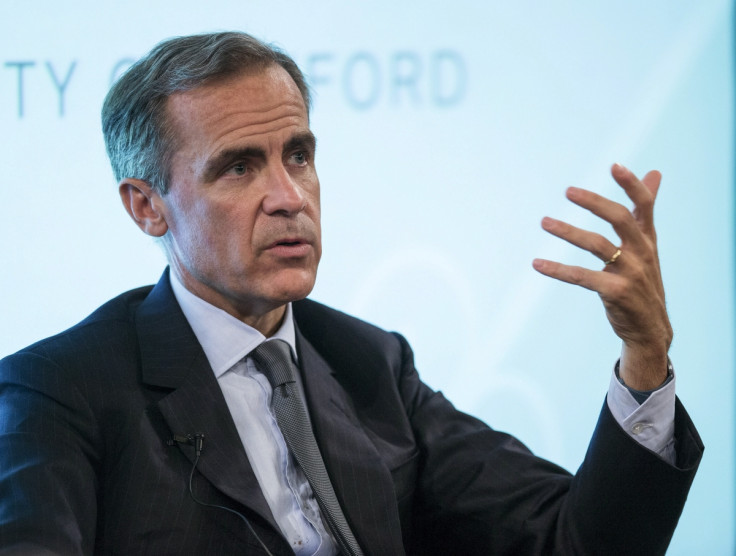 The governor of the Bank of England Mark Carney has clashed with a Brexit supporting Member of Parliament, after the latter appeared to warn him about rules banning "any public comment" in the run up to the 23 June EU referendum.
In a letter to the governor on Monday (13 June), Bernard Jenkin MP, a director of the Vote Leave campaign and chairman of the Public Administration Committee, wrote that the BoE is governed by pre-referendum "purdah" rules which prevent "publicly funded bodies" making public comments in the run up to the EU vote.
"You are prohibited from making any public comment, or doing anything which could be construed as taking part in the referendum debate," the letter continues. I have taken legal advice from Speakers' Counsel...[and] wanted to take the opportunity to stress the importance of this matter."
"I very much hope you will avoid doing anything which could suggest you or the Bank have disregarded Parliament's wishes," Jenkin said.
However, in his response the very next day, revealed to the media on Thursday, Carney said he had not made his "views known" on the referendum.
"Nor do I intend to share my private opinion other than via the anonymity of [the] ballot box when I join millions of others to cast my vote," the governor added.
"All of the public comments that I, or other Bank officials, have made regarding issues related to the referendum have been limited to factors that affect the Bank's statutory responsibilities and have been entirely consistent with our remits."
Going one step further, Carney said Jenkin's letter "demonstrates a fundamental misunderstanding of central bank independence" and that the Bank of England had "a duty" to report its "evidence-based judgements" both to the Parliament and the British public.
The governor also said, "Transparency is a hallmark of Parliamentary accountability", adding that the Bank was not officially covered by the purdah rules but has "voluntarily" agreed to be bound by them "in the spirit of the guidelines issued by the Cabinet Office".
"In the future I would be grateful if you would do me and my fellow independent committee members the courtesy of consulting the public record before writing letters such as that which I received on Monday," Carney concluded.
Earlier on Thursday, the BoE voted unanimously to hold benchmark interest rates at 0.5%, as well as its asset purchase programme at £375bn ($529bn). It also warned that uncertainty surrounding the outcome of the referendum had become the "largest immediate risk" facing global financial markets.
© Copyright IBTimes 2023. All rights reserved.