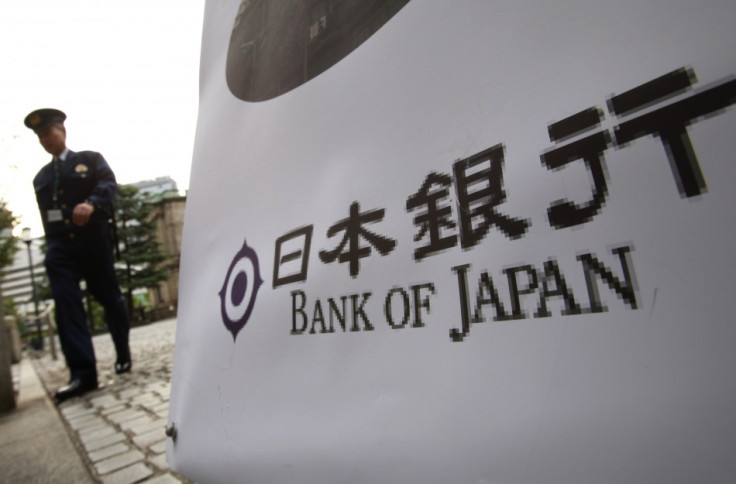 Bank of Japan may take up open ended purchase of government bonds and other assets in a bid to raise inflation levels to 2 percent at its policy meeting concluding on 22 January, according to a report from Reuters citing sources close to the matter.
With immense pressure from the country's pro-stimulus government, the central bank could also look to cancel interest rates on bank reserves, apart from doubling the inflation targets and boosting the asset purchase plan, the report added.
Such a move would be a radical turnaround from BoJ, which has long resisted demands to take up aggressive monetary easing measures. Last year the bank's governor, Masaaki Shirakawa, had said that such action is not the answer to Japan's economic woes.
Japanese Prime Minister Shinzo Abe, who came to power with an electoral campaign that mainly focused on strong stimulus measures, has maintained that the central bank should take up "unlimited" monetary aid steps to help the lagging economy. The country is technically in recession after growth contracted 0.9 percent in the third quarter. Considering the business sentiments and the recent weak economic indicators, analysts expect lacklustre conditions to have extended to the final quarter as well.
Last week, the government approved an extra 10 trillion yen for infrastructural spending and investment boost, in a bid to increase jobs and boost growth. Optimism on similar steps had pushed the yen lower against its peers in recent weeks. This week the dollar firmed to its highest level in more than two years, while the Euro rose to about a 20-month peak.
Speaking to Reuters, Japan's deputy economics minister Yasutoshi Nishimura said that government and the central bank are in the final stages of discussions on the contents of a joint policy statement and that both have agreed on a 2 percent inflation target.
"Governor Shirakawa has been saying that 1 percent inflation would be in sight before long but we have not reached that stage yet," Nishimura said.
"If we share 2 percent inflation as a common objective, we expect the BOJ to do something very aggressive."
But no decision has yet been taken on including job growth in the mandates, he said, adding that no timeline has been specified for raising the inflation targets and a deadline is doubtful.
Although these measures are expected to cheer the financial markets and retain the yen lower, central bankers and analysts assert that Japanese financial woes need structural fiscal reforms. But since investors appear to be anticipating a raise in inflation targets and an increase to the asset purchase programme, policy makers are considering other methods to increase the effects, Reuters reported.
Shirakawa, Finance Minister Taro Aso and Economics Minister Akira Amari have held discussions to fine-tune the joined statement for next week and are expected to collaborate further as Abe returns from his Southeast Asian tour.