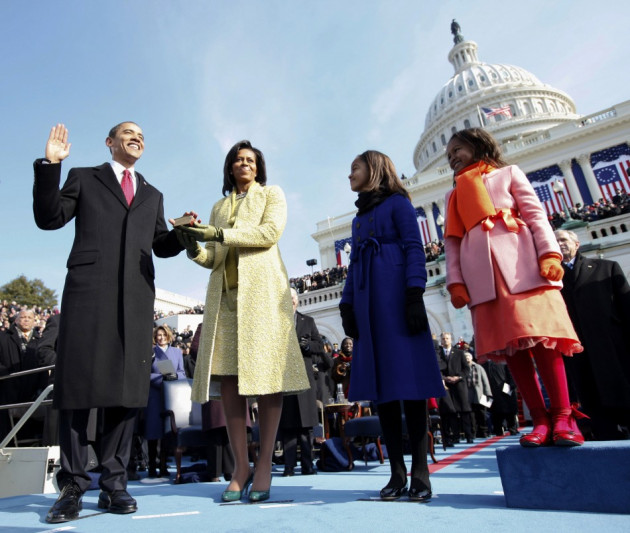 Tickets for Barack Obama's inauguration are being sold online for as much as $2,000 each, even though the event is free.
Tickets for the 21 January event have appeared on auction sites such as eBay and Craigslist for extortionate prices, as both parties responsible for distributing the tickets - congressional offices and the Presidential Inaugural Committee - have failed in their efforts to stop them appearing on the black market.
One anonymous seller was offering two tickets at the presidential swear-in for $4,000, advertised with the description: "These tix are going like hot cakes, and for FAR more than I am listing them for on here."
While it is not illegal to re-sell the tickets, the Joint Congressional Committee on Inaugural Ceremonies had hoped to avoid scalpers when they issued some 250,000 tickets to politicians to distribute how they wish.
The committee's chairman, Chuck Schumer, conducted a lottery for the tickets he chose to give out.
He said: "Any constituent who wins tickets in the lottery that my office holds is required to pledge not to scalp the ticket to turn a profit.
"When the tickets are released this year, I'd encourage my colleagues in the House and Senate to take similar measures to discourage ticket holders from using those tickets to make a quick buck."
Tickets are changing hands for thousands of dollars even though public interest in this year's inauguration is significantly lower than in Obama's first inauguration, back in 2009.
Washington DC officials predict between 600,000 and 800,000 visitors will throng the city to witness the forthcoming event, compared to 1.8 million who witnessed the swearing in of America's first black president four years ago.
Obama's next inauguration will feature Beyoncé singing the US National Anthem, as well as performances from Kelly Clarkson and seventies folk rocker James Taylor.
Beyoncé and Taylor both appeared at Obama's first inauguration.