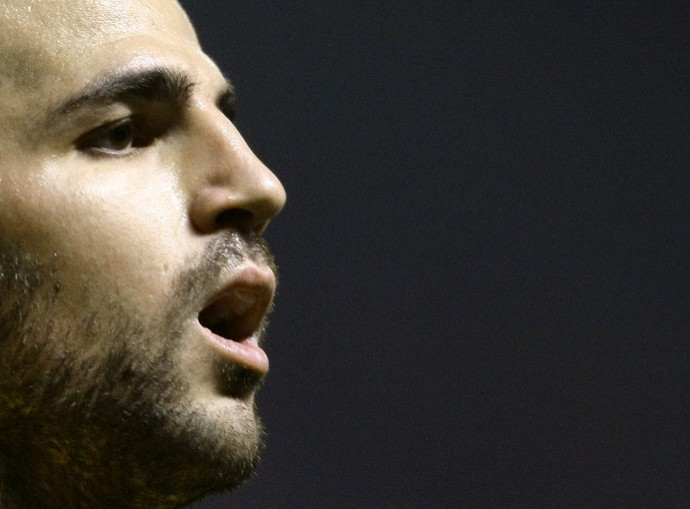 The Daily Star have reported that Barcelona have made an opening offer of £27m for Cesc Fabregas. The Arsenal captain is said to want to move to Barcelona this summer in order to play his best years with the club he joined as a school boy. However, Arsenal have told the European Champions to double their bid if they want to land Fabregas.
A club source last night confirmed to Starsport that a verbal £30m offer from the European champions had been turned down. The source added: the source added: "There was an offer and it has been turned down flat. "They have been told to come back when they are serious with a proper offer and we will consider it."
The paper claims that Arsenal have rejected the offer out of hand in a conversation between Barca executive Sandro Rossell and Ivan Gazidis. The conversation is said to have taken place yesterday with the Arsenal chief telling Barcelona to double their initial offer. The newspaper does claim that Arsenal may be willing to negotiate on a price between 40-50m if Barcelona are willing to exchange a player as well.
Pep Guardiola has made Fabregas his number one transfer target this summer and knows the window for signing Fabregas is closing. Guardiola said: "The priority is Cesc because he is part of our new project. We can't afford to stand still. But there is only so much money available."
Arsenal executives are fully aware that it is only a matter of time before Cesc Fabreags forces his way out of the club. It is well known that the Spanish star wants to move to Barcelona and it is believed he wants to leave this summer. Arsenal are also aware that their captains price will only remain sky high for so long and will soon have accept a bid before his value decreases.
The Mirror claims that Blackburn's Christopher Samba is fed up with fighting relegation campaigns with the Lancashire club and has asked to be sold to Arsenal. Blackburn were confident the defender would stay but this news will be a huge blow to the club's preseason preparations. The newspaper reports that Arsene Wenger is willing to pay £12m for the Congo defender and Samba does not want his opportunity to be blocked by his current club.
Corriere dello Sport have reported that Arsenal are now in competition with Italian side Palermo in their pursuit of Argentine attacking midfielder Ricardo Alvarez. The 23 year old, currently playing for Velez Sarsfield has been the subject of interest from Arsenal but reports in the newspaper suggest they are not willing to pay the £12m buyout clause. Palermo owner Maurizio Zamparini told Corriere dello Sport: "We are very interested in Alvarez. But it will be difficult to bring him to Palermo considering that there are other clubs like Arsenal and Malaga interested in him,"
The Sun claims that Arsenal will not be selling Mexican striker Carlos Vela. The striker spent the second half of the season at West Brom and his failings at the Hawthorns had prompted speculation that Arsenal would sell the striker. However the paper suggests that Arsene Wenger will give Vela another season to prove his worth at the Emirates.