Barcelona president Josep Maria Bartomeu says the five-time European champions could leave La Liga if Catalonia gains independence from Spain.
Around 850 people suffered injuries in Catalonia on Sunday (1 October) as Spanish police used force to block an independence referendum that was declared illegal by the country's constitutional court.
Barcelona played Las Palmas behind closed doors at the Nou Camp on the same day in protest, after their request to have the fixture postponed was turned down by La Liga.
Catalan officials claimed 90% of the people who took part in the referendum voted in favour of independence, although the turnout was only around 42%.
Bartomeu suggested Barcelona could be forced to leave the Spanish league in the event of Catalan independence and opened the possibility of the club participating in a foreign league.
"In the case of independence, the club and the members would have to decide in which league we would play," Bartomeu was quoted as saying by Sky Sports.
"We are going through difficult and complicated moments and with respect to what could happen in the future, we will take it on with calm and wisdom."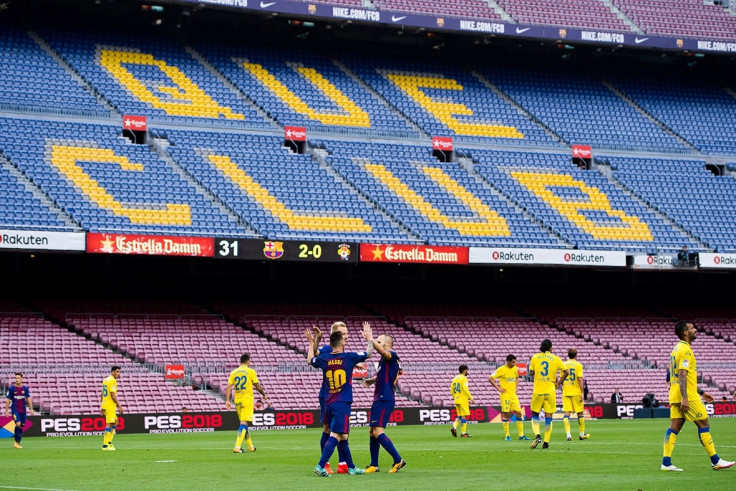 Barcelona's president defended the rationale of the club's decision to play Las Palmas behind closed doors, saying the image of an empty Nou Camp on match day had sent a powerful message around the world.
Ticket-holding supporters were turned away from the stadium just before the match was set to get underway, with two Barcelona directors resigning in the wake of the club's decision to go ahead with the match.
The Catalan giants would have forfeited the fixture if they had opted not to play and faced a potential six-point penalty from La Liga.
"We perfectly understand that many of our members and fans would have preferred the option of calling off the match," Bartomeu was reported as saying by AFP.
"I decided to play behind closed doors because we believed that the image of a football match being played in a completely empty Nou Camp... would have been a way of showing how we utterly reject the exceptional and inadmissible situation going on in Catalonia."