Parts of Barcelona were brought to a standstill as huge crowds gathered during a strike called by pro-independence groups after hundreds of people were injured in a Spanish police crackdown on the banned independence referendum.
Port workers and firefighters held demonstration outside the regional headquarters of Spain's ruling Popular Party. Protesters threw wads of unused ballot papers into the air outside PP offices. Regional police placed barriers outside the building to stop the crowd getting near the offices. Protests were also staged outside the Interior Ministry's regional office in Barcelona and at polling stations where police acted with force to try to prevent Sunday's poll being held.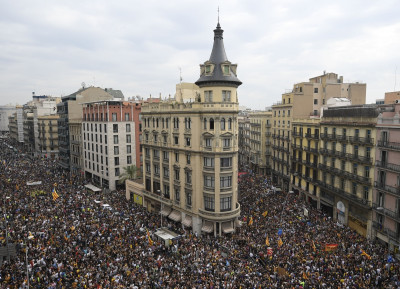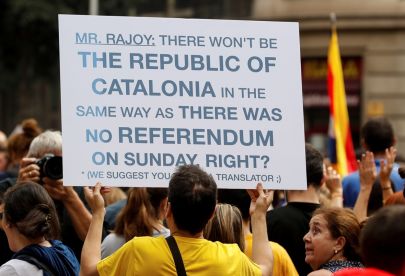 Hundreds of protesters gathered outside the Barcelona headquarters of Spain's National Police to protest against their heavy-handed crackdown. The crowds shouted slogans calling Spanish police an "occupying force" and urging them to leave the region.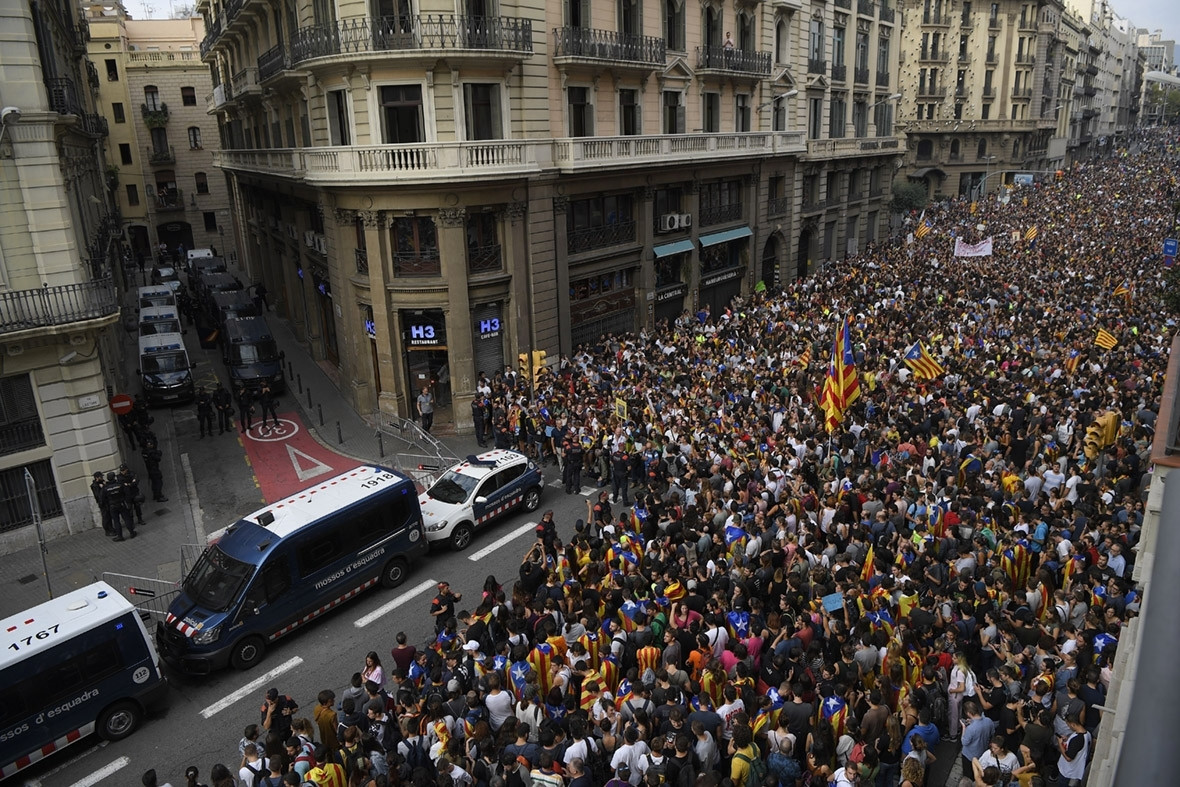 Spanish police officers staying in a hotel in the beach town of Pineda de Mar in the province of Catalonia were met with protesters holding Catalan 'Estelada' flags and demanding they leave town, days after the violence-marred referendum on independence. Spanish National Police officers shouted back and chanted slogans in support of Spanish police forces and the unity of Spain.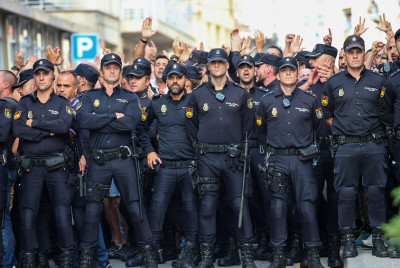 The stoppages, originally billed as a region-wide general strike but disavowed by the country's largest unions, affected the public sector, public transport and basic services. Metro stations were deserted as services were cut back sharply, pickets blocked traffic on Gran Via street and traffic on six major highways in the region was disrupted by protests.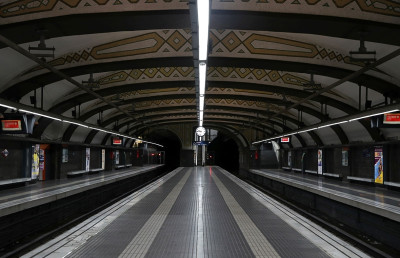 Many services under the control of the Catalan government saw some stoppages, with public transport running at around 40 percent, according to reports, while port workers and civil servants also walked out. Elsewhere, the response to the strike call was patchy with some shops, supermarkets and cafes open and some closed. Most stalls in the popular Boqueria market were closed and it was almost empty.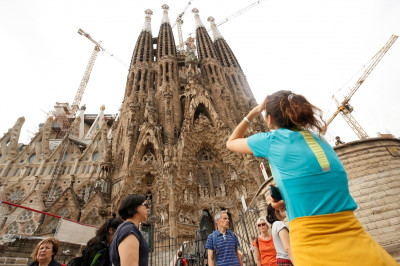 Spain's two largest unions said they would not take part in the general strike and called for dialogue between the central government and Catalonia, criticising both the call for independence and the heavy-handed police tactics. "The UGT and the CCOO clearly state that we do not back this position or this political strategy," they said.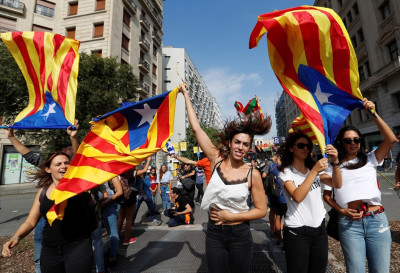 More than 890 civilians were treated for injuries following clashes during the referendum, according to Catalan regional health authorities. Police used batons and rubber bullets to clear people hoping to vote in the referendum. Spain's Interior Ministry said 431 National Police and Civil Guard agents were injured too.