Barcelona defender Gerard Pique says he is willing to leave Spain's national team if his support for Catalonia's referendum is deemed an issue. Pique broke down in tears as he defended the contentious vote in front of reporters.
"I am and I feel Catalan," Pique said tearfully. "And today more than ever, I am proud of the Catalan people because they've behaved wonderfully in these last seven years where there's been no...There's been no act of aggression. Yet the national police and the Guardia Civil had to come to act the way they did."
Barcelona played against Las Palmas in an empty stadium on Sunday (1 October) following the violent unrest. The team went on to win 3-0 in what the 30-year-old described as his "hardest game," the BBC reported.
Hundreds of Catalans were injured on Sunday (1 October) as Spanish police and Guardia Civil attempted to block voting, which had been ruled illegal by Spain's constitutional court.
The heavy-handed response from the government, which was widely criticised, resulted in some 800 injured across the region.
Despite his support for the referendum, Pique said he believes he could remain on Spain's national team.
"I think I can stay in the national team because I truly believe there's many people in Spain who disapprove of what happened today in Catalonia and who believe in democracy," he said.
He added: "However, if the coach or anyone from the federation think I am a problem or I am an annoyance, I have no problem in stepping aside and leaving the national team before 2018."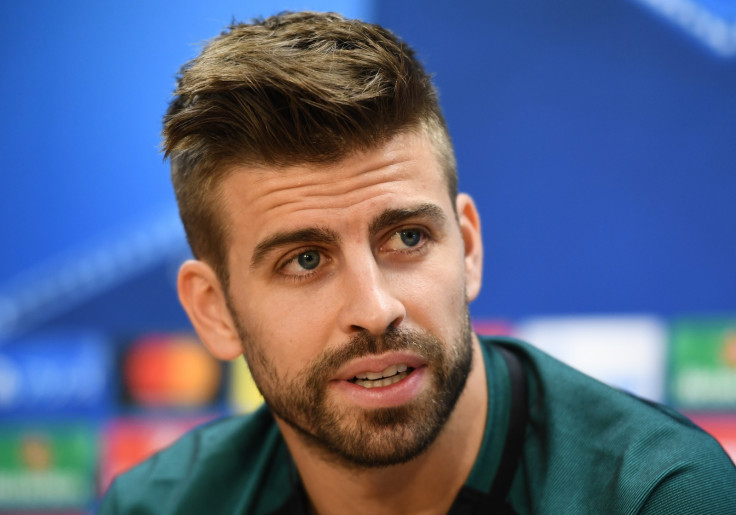 The footballer noted the ability to vote is something he takes seriously. "For many years during the Franco era, people weren't allowed to vote," Pique said. "So this is a right we have to defend by law."
According to the BBC, Pique has become somewhat of a divisive figure in Spain due to his support of the referendum. During Spain's June friendly against Colombia in Murcia, a city in southeast Spain, he was jeered by supporters who oppose Catalonia independence.
Pique posted a photo on Twitter Sunday before the game against Las Palmas of him voting in the referendum. "I have already voted. Together we are unstoppable defending democracy," he captioned the image.
Catalonia is a wealthy region of some 7.5 million people in northeastern Spain, with its own language and culture. The Catalan government said that around 2.26 million of the region's 5.34 million voters were able to cast their vote on Sunday. Officials said 90% of voters backed independence during the referendum, with the turnout reaching 42.3%.