Catalonia celebrates as 90% vote 'Yes' in independence referendum, and Barcelona FC win 3-0
Barcelona partied into the night after provisional results of Catalonia's independence referendum indicated that 90% of voters had voted 'Yes'.
Barcelona partied into the night after the preliminary results of Catalonia's independence referendum indicated that 90% of voters had voted 'Yes'. Celebrations were given an added boost by Barcelona's 3-0 victory over Las Palmas at an eerily empty Camp Nou stadium.
Thousands of supporters of Catalan independence attended an event in Barcelona's Plaça de Catalunya. The Catalan government said 2.26 million people had managed to cast ballots on Sunday (1 October), a turnout of about 42 percent, despite the Spanish police crackdown. That the result was a resounding 'Yes' was not a surprise, given that many unionists were not expected to turn out. Opinion polls had shown around 40 percent support for independence.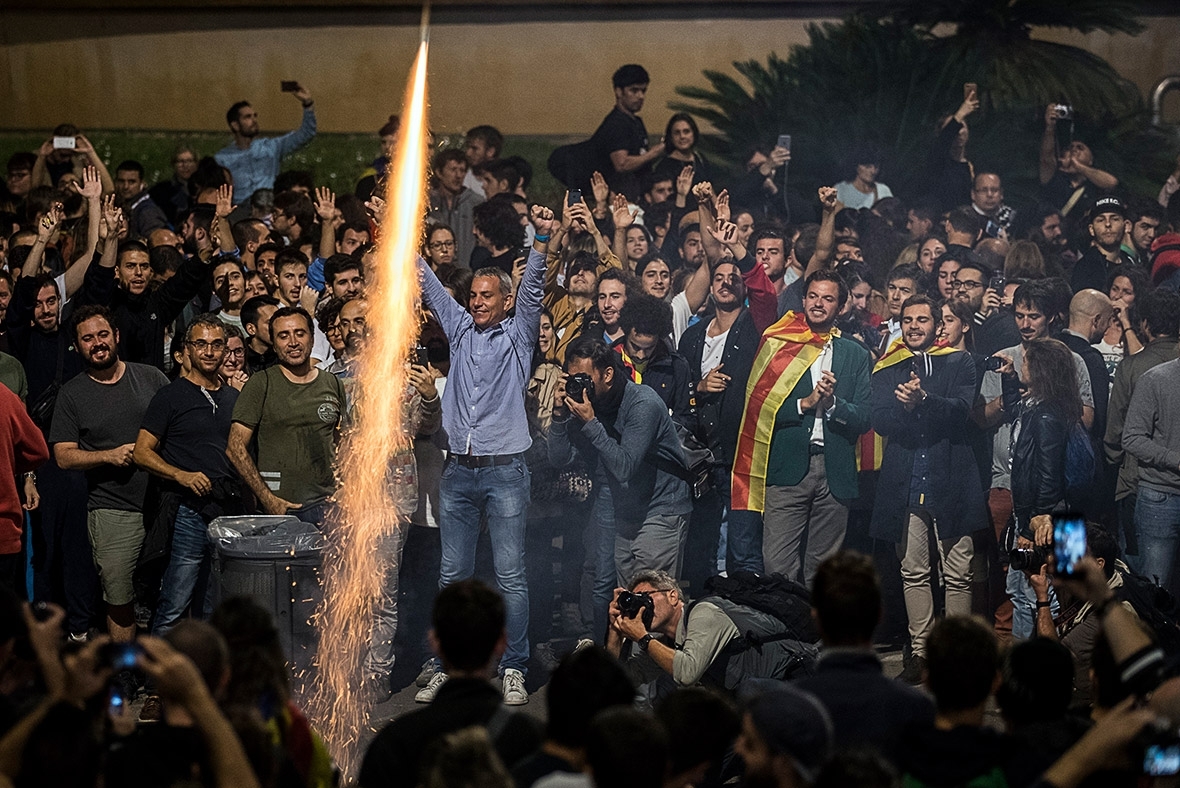 Catalonia's leader declared that voters had earned the right to independence and said he would present the results to the region's parliament, which then had the power to move a motion of independence.
Carles Puigdemont's comments fell short of a declaration of independence, but they threw down a challenge to Spanish Prime Minister Mariano Rajoy, who has the constitutional power to sack the regional government and put Catalonia under central control pending fresh elections.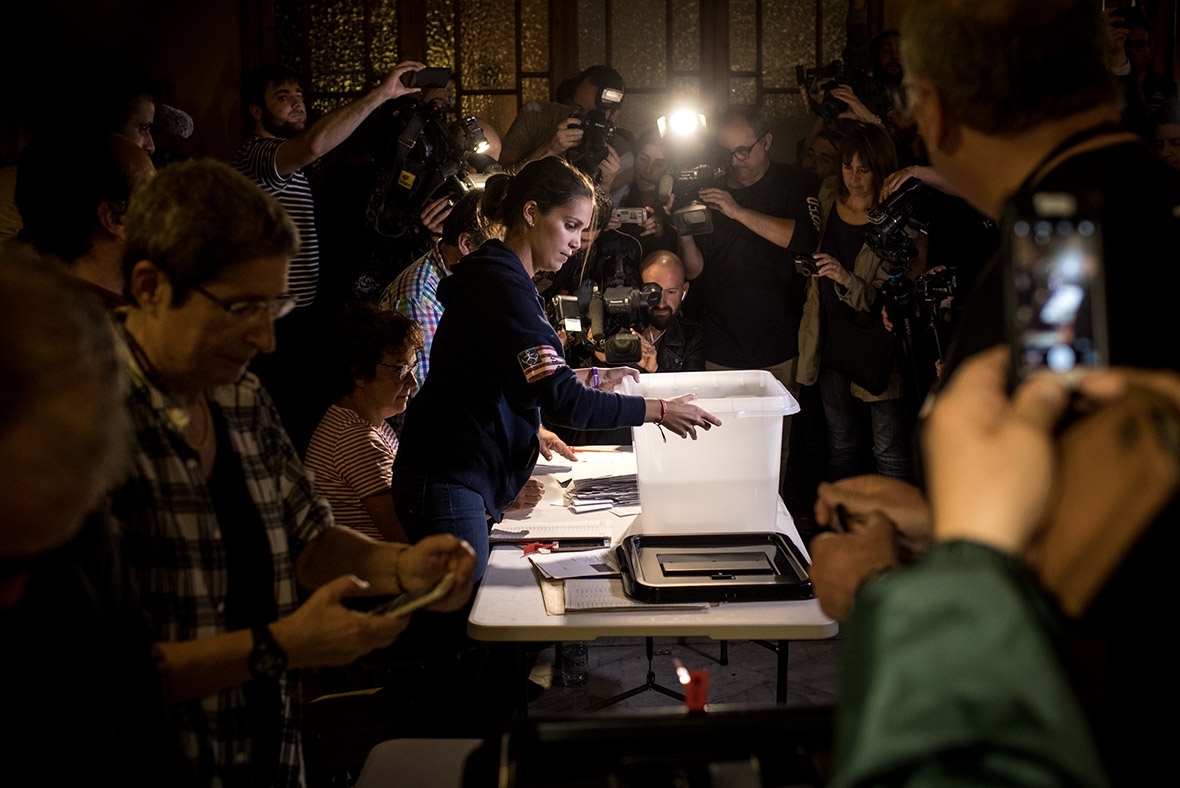 That would raise tensions further in the region of 7.5 million people, a former principality with its own language and culture, and potentially hurt the resurgent Spanish economy. Catalonia is a centre of industry and tourism accounting for a fifth of Spain's economy, a production base for major multi-nationals from Volkswagen to Nestle, and home to Europe's fastest-growing shipping port.
Rajoy offered to call all-party political talks to "reflect on the future" of Catalonia, but maintained his outright rejection of independence as an option. Rajoy offered political discussions, but said any dialogue must be held "within the law". "I propose that all political parties with parliamentary representation meet and, together, reflect on the future we all face," Rajoy said in his own televised address.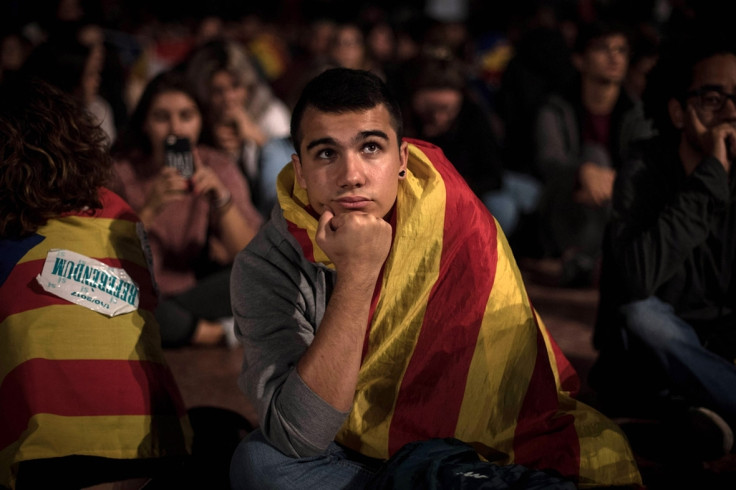 Barcelona's world famous football club joined the protests against the Spanish government's attempt to halt Catalonia's independence vote by preventing fans from entering Camp Nou Stadium for its game against Las Palmas. The club made the decision to play behind closed doors after its request to postpone the game was denied by the Spanish league. Barcelona said playing in an empty stadium was a way to show its discontent with the incidents in Catalonia.
Barcelona won the match 3-0 with two goals by Lionel Messi and one by Sergio Busquets.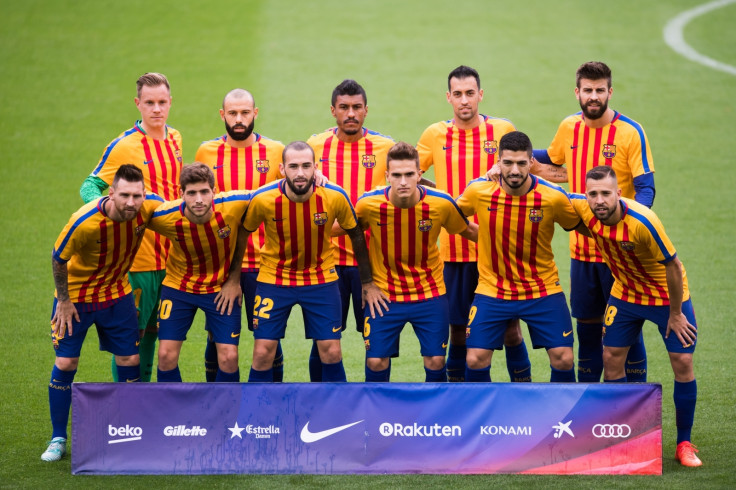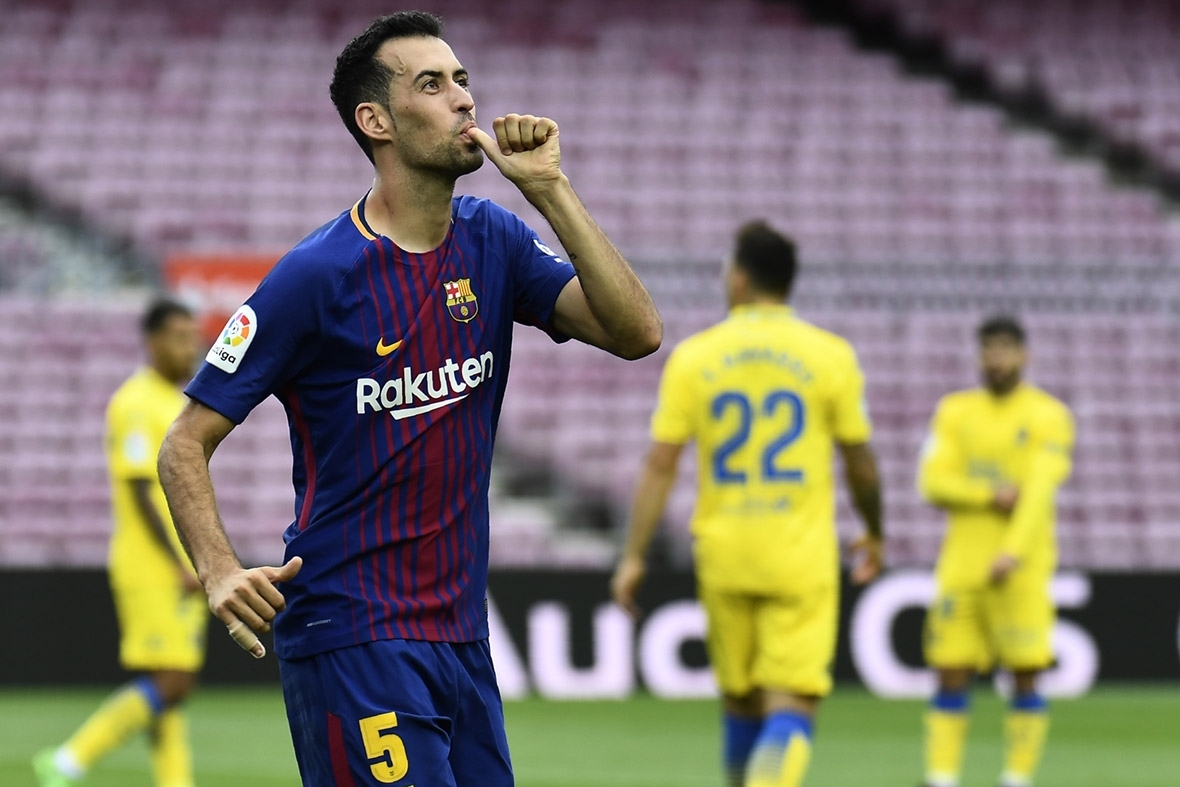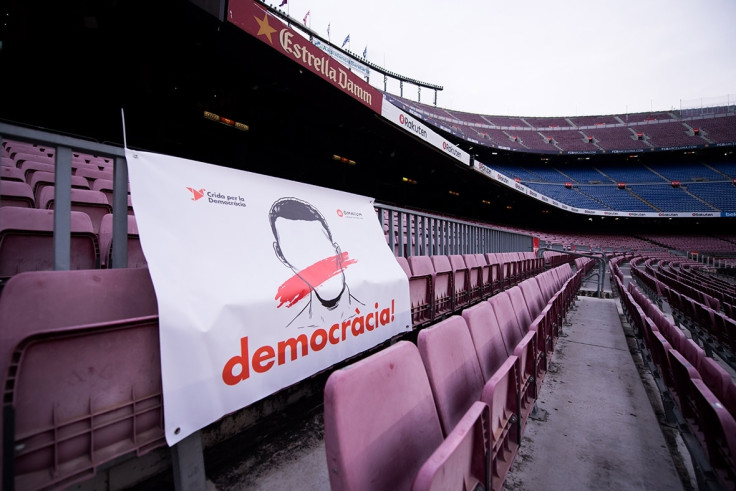 Barcelona had openly backed the referendum and criticised the Spanish government for trying to impede the vote. "Today was my worst experience as a professional," said Barcelona defender Gerard Pique, who couldn't hold back tears as he talked about the incidents in Catalonia. "It was a tough day. I am and I feel Catalan, and I've never felt prouder of the people of Catalonia."
Pique, one of the most outspoken players defending the referendum, had called Sunday's incidents "shameful." "It was very strange," Busquets said. "This game was marked by all that happened today (in Catalonia)."
Las Palmas added a Spanish flag to the shirts that the players wore against Barcelona to show its support for a unified Spain.
The Madrid government's attempts to prevent the referendum through the use of police force brought criticism from fellow members of the European Union, including Britain and Belgium. But there has been silence from the EU itself.
Puigdemont called on Europe to step in to make sure fundamental rights were fully respected. "On this day of hope and suffering, Catalonia's citizens have earned the right to have an independent state in the form of a republic," Puigdemont said in a televised speech. "My government, in the next few days will send the results of today's vote to the Catalan parliament, where the sovereignty of our people lies, so that it can act in accordance with the law of the referendum," he said.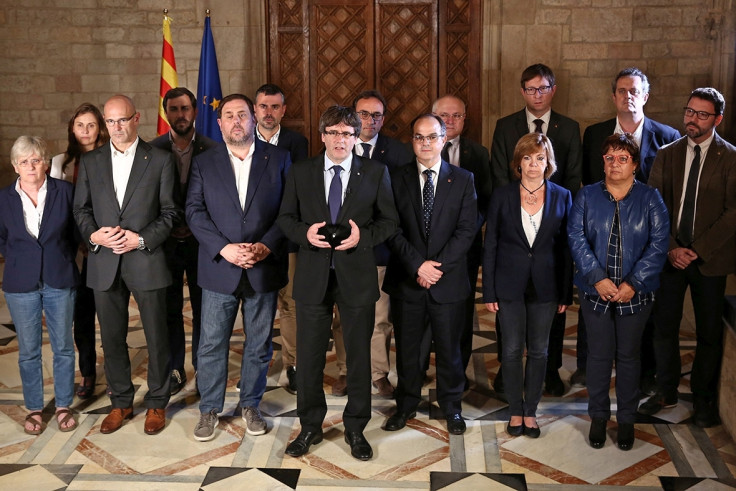 At home, the crisis does not appear to have endangered support for Rajoy's minority national government, with mainstream parties largely backing his opposition to Catalan independence. There was, however, criticism of his handling of the issue. The anti-independence newspaper El Pais wrote in an editorial of Rajoy's "absolute inability to manage the crisis since the very beginning".
"It could all get worse," the moderate Catalan newspaper La Vanguardia said in an editorial after Spanish police used batons and rubber bullets to disrupt the vote, sparking violence that Catalan officials say injured around 840 people. "We're entering a phase of strikes and street protests ... and with more movement, more repression."
© Copyright IBTimes 2023. All rights reserved.