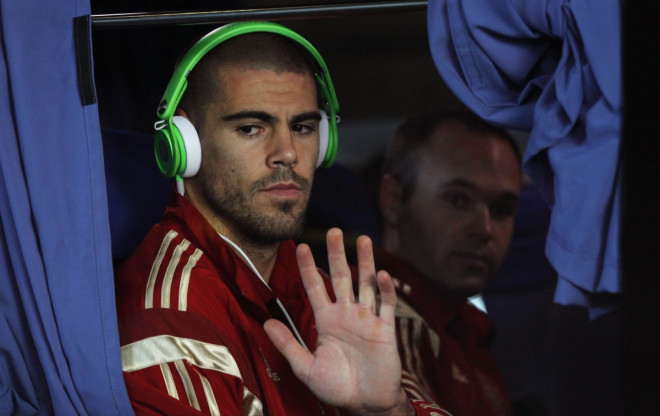 Barcelona number one Victor Valdes had decided to join Monaco at the end of the season but Manchester City's and Liverpool's recent approaches to secure his services may tempt him into changing his mind, with reports in Spain claiming that he is especially keen on moving to the Etihad Stadium.
The 31-year-old has been a key factor in Barcelona's dominance in recent seasons but with his contract expiring this summer he has decided to take on a fresh experience abroad.
Mundo Deportivo claims the Spaniard has already agreed principal terms to move to Monaco but City's last minute call may change his plans.
According to Spanish reports Manuel Pellegrini is desperately trying to convince Valdes to move to the Etihad to replace Joe Hart as his number one and City are ready to pay a small compensation fee to Monaco to break their agreement with the 'keeper.
Valdes was keen on a move to Monaco as he is attracted by the charm of the town, but Mundo Deportivo claims that he now considering a move to the Premier League giant, as he believes his chances of title sucess will be greater in Manchester rather than in Ligue 1.
Furthermore, Pellegrini, who knows him well from his time at La Liga, and the rest of City's Spanish contingent may prove to be crucial in Valdes' final decision to snub Monaco and move to the Premier League.
Meanwhile, Sport recently revealed that Liverpool have also joined the race to acquire his services, having recently submitted a new proposal to the Spanish international keeper.
Indeed the reports claimed that Valdes was already Brendan Rodgers' first choice for the number one role last summer, but instead opted to sign Simon Mignolet as the Spaniard's desire to honour his contract at the Camp Nou scuppered any hopes of a deal.