Barclays' deputy Chairman Sir Michael Rake has reportedly turned down the opportunity to succeed Marcus Agius as Chairman at the embattled bank, after shareholders revolted against having someone internal moving up the ranks.
According to the Reuters news agency, previous favourite frontrunner Rake has ruled himself out of the running to become the bank's chairman, after several senior shareholders made it clear that they were not supportive of someone internal taking the helm.
Agius was widely seen as a sacrifice, in lieu of calls for Bob Diamond to resign and ceremoniously resigned on 2 July saying:
"It has been my privilege to serve as Barclays Chairman for the past six years," said Agius. "This has been a period of unprecedented stress and turmoil for the banking industry in particular and for the wider world economy in general. Barclays has remained resilient throughout the crisis, and has worked hard to ensure that today it is a strong, well-capitalised and profitable business."
"But last week's events - evidencing as they do unacceptable standards of behaviour within the bank - have dealt a devastating blow to Barclays reputation. As Chairman, I am the ultimate guardian of the bank's reputation. Accordingly, the buck stops with me and I must acknowledge responsibility by standing aside," he added.
But the buck clearly did not stop with him.
In a surprise announcement the following day, Diamond announced a resignation and in turn Agius "will become full-time Chairman and will lead the search for a new Chief Executive."
A spokesperson at Barclays confirmed that Agius' resignation "still stands" and this is just temporary while they find a replacement for Diamond.
Diamond is the last of the Big Three to step down. John Varley announced in September 2010 would step down as CEO and did so a year later. Ex-Chief operating officer Jerry Del Missier also stepped down earlier this month.
All have since had to testify in front of the Treasury Select Committee (TSC) about their awareness, knowledge, involvement and instruction over the period Barclays was found guilty of manipulating the London Interbank Offered Rate (Libor).
The Race for a New Chairman
With Agius successor favourite, Rake being out of the running, eyes turn to other potential candidates.
While shareholders are reported to be uncomfortable with Rake being an internal candidate for the Chairman role, their concerns lie with the fact that he is also the holder of "crucial positions" as Chairman at Easyjet and BT.
Other potential candidates range from ex-Barclays employees and independent businessmen that have made a significant mark in the wider industry.
Sir Nigel Rudd
Sir Nigel Rudd was Barclays' deputy chairman in 2009 and reportedly left to concentrate on his job as chairman at technology company Invensys.
Earlier this month, he revealed that as an industrialist and "successful angel investor", he would become Chairman of Angels Association, which focuses on substantially increasing the estimated 18,000 business angels currently investing £1bn a year to start up new businesses and help others to grow.
Rudd was most recently a favourite for the Chairman role at Britain's biggest insurer Prudential.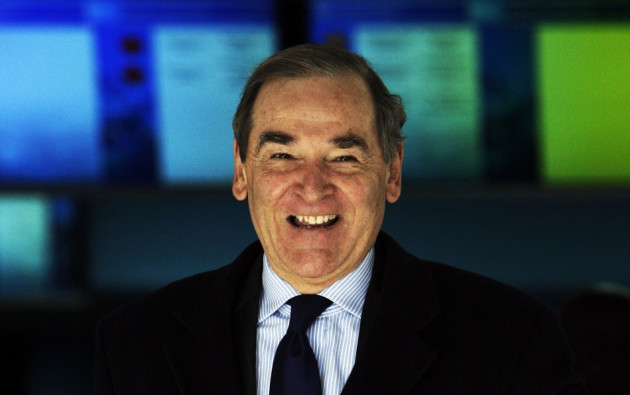 Sir Jeremy Greenstock
Sir Jeremy Greenstock is the former British ambassador to the United Nations and holds several board positions.
Although, Greenstock turns 70 next year and has no affiliations with Barclays, he is considered as a leftfield frontrunner as he still holds a lot of sway within political and business circles.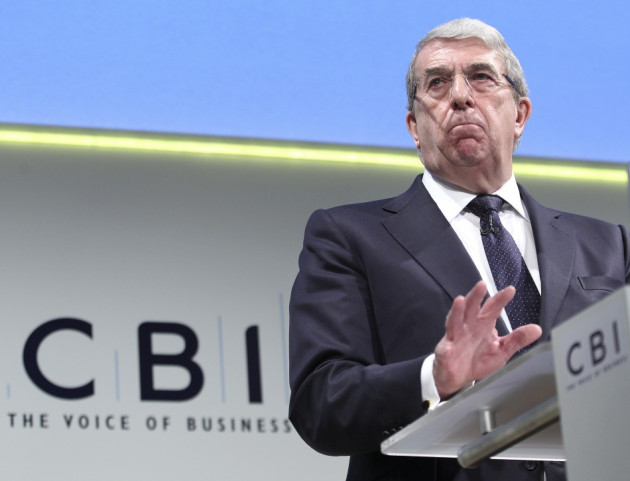 Sir Roger Carr
Another key frontrunner is Sir Roger Carr, who is the current chairman of Centrica, president of the Confederation of British Industry (CBI) and a senior independent director of the Court of the Bank of England. He is also a senior advisor to the world's largest private equity company KKR.
He has previously held a number of senior appointments including chairman of Cadbury, chairman of Chubb, chairman of Mitchells & Butlers, chairman of Thames Water and chief executive of Williams.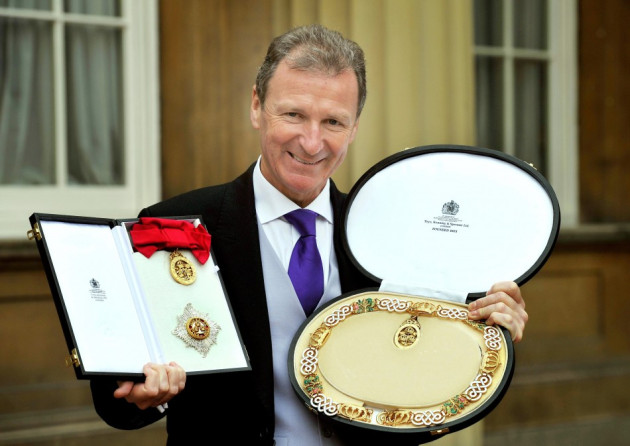 Sir Gus O'Donnell
Sir Gus O'Donnell, also known as GOD due to his initials, is another key runner for the Barclays' chairman title, as well as being a potential successor to Sir Mervyn King at the Bank of England.
He is the former head of the UK Government's civil service, after stepping down from his government role in 2011.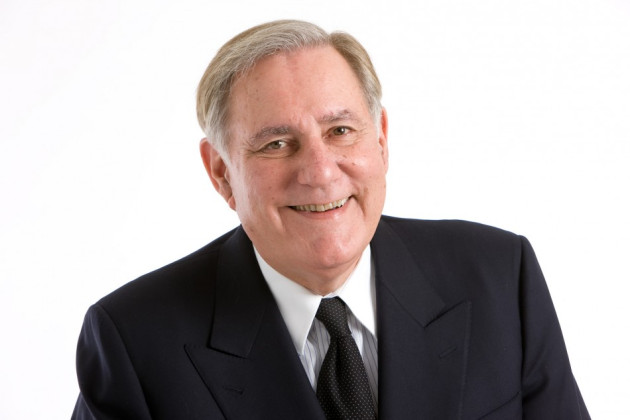 Glen Moreno
Glen Moreno is the chairman of publishers Pearson and former deputy chairman of Lloyds Banking Group and like Rudd, was the previous joint frontrunner for the Chairman role at Prudential.
Now that position has been filled, Moreno is said to be a key potential candidate to succeed Agius.
The Race for a New CEO
Barclays also faces a tough time filling the role of CEO, after Diamond stepped down earlier this month. Criticism over Diamond's appointment in the first place and seemingly "lack of experience" in retail banking was repeatedly drawn upon by MPs at various TSC hearings.
Since his resignation, the number of frontrunners has dwindled following reports that previous favourites have turned down the opportunity to run due to the troubles the bank is continually facing.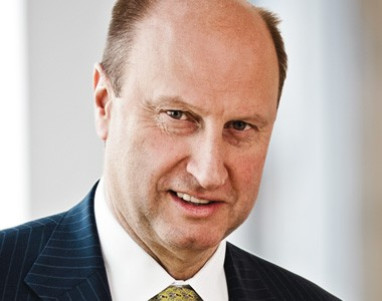 Rich Ricci
Barclays' head of investment banking Rich Ricci has naturally been tipped to succeed Bob Diamond as CEO but it is now reported that he has ruled himself out of the running.
This would not be surprising considering the backlash over the recently resigned executives has pushed shareholders and MPs to call for an outsider to take over the helm.
American-born Ricci, a banking technology expert, joined Barclays in 1994 after working for the Bank of Boston in the United States. He was appointed COO of Barclays Global Investors in 2002, to which he added the same role in the Investment Banking and Investment Management group three years later. He also led the Lehman Brothers acquisition effort and subsequent integration in 2008.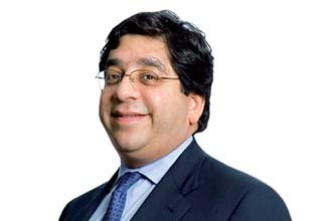 Naguib Kheraj
Naguib Kheraj the former chief financial officer, who is now a senior adviser to the bank, is seen as one potential internal candidate.
The current vice-Chairman was re-hired by the bank last year after a personal appeal by Diamond himself.
His last full-time position was CEO of JPMorgan Cazenove from 2008 to 2010, but he was said to have quit to devote more time to his work with the Welcome Trust and several other charities.
He also sits on the UK's NHS Commissioning Board. Kheraj had served as Barclays' Finance Director from 2004 until 2007 and then as a paid consultant immediately afterwards.
However, over the last couple of weeks industry sources said that Kheraj is looking at "unravelling" his many charitable interests, in a bid to "focus more fully on Barclays."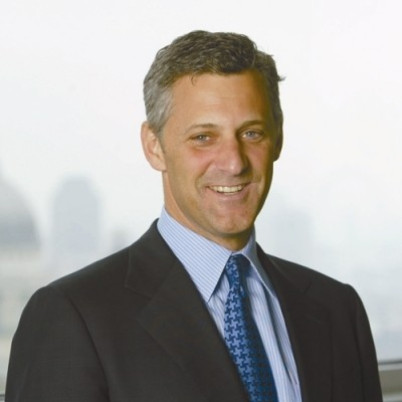 Bill Winters
A hugely-respected City figure Winters ran JPMorgan's Investment Banking group from 2004 until being replaced by Jes Staley in 2009.
He was credited with steering the group through the worst of the global financial crisis and was reportedly approached by former RBS CEO Fred Goodwin to take over the bank's Global Banking and Markets division just prior to its collapse.
He now runs the London-based hedge fund Renshaw alongside South African billionaire Johann P. Rupert and Jacob Rothschild.
As the fallout over the Libor scandal at Barclays has developed, Winters seems to have gained ground as a frontrunner due to his non-affiliation with Barclays.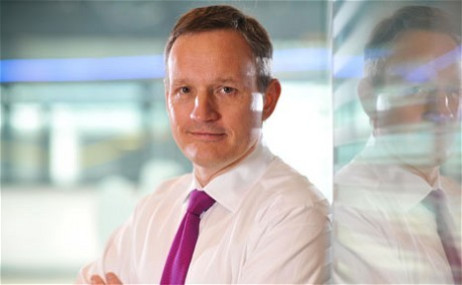 Anthony Jenkins
The "Mr. Nice" of British banking, Jenkins has run the group's retail operations for several years but has held the title of global retail CEO since 2009.
He has run Barclaycard Global Operations since 2005 and took over the Presidency of Barclaycard US in 2007. The married father of two joined the bank's management training programme in 1983 and, but for a brief stint with Citigroup in 1989, has been with Barclays throughout the entirety of his career.
However, media reports over the last week have said that Jenkins may not be considered because he is seen as "too inexperienced."