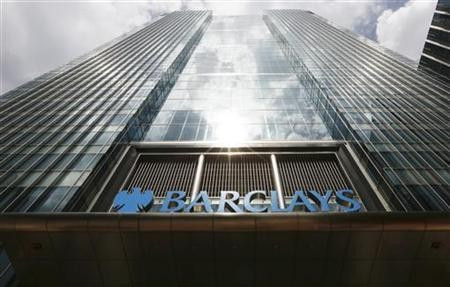 The US Federal Energy Regulatory Commission (Ferc) has threatened Barclays with a $470m (£291m) fine for manipulating the power markets, after releasing documents its says showed four traders on Barclays' West Coast power desk were rigging electricity prices.
According to Ferc, the messages exchanged between the team of four traders between 2006 and 2008 reveal how they would use certain trades in one market to profit in another, which in turn manipulated power prices by making money with their financial swap positions.
Ferc says it led to rival power traders losing $139m but resulted in $34m in profits for Barclays.
Barclays has 30 days to contest the fine.
On 31 October this year, Barclays revealed that it was being investigated by Ferc for its Western US power trading activities during 2006 and 2008. However, the US regulator notified Barclays of the probe on 3 July, 2007.
A spokesperson at Barclays told IBTimes UK: "We are disappointed by the action that FERC took [31 October] and strongly disagree with the allegations made by FERC against Barclays and its former traders in the FERC's Order To Show Cause."
"We believe that our trading was legitimate and in compliance with applicable law. The Order To Show Cause is by its very nature a one-sided document, and does not reflect a balanced and full description of the facts or the applicable legal standard. We have cooperated fully with the FERC investigation, which relates to trading activity that occurred several years ago. We intend to vigorously defend this matter," he adds.
The bank is also the subject of other regulatory inquiries, after it revealed that was under investigation for corruption.
"Barclays has been informed by the US Department of Justice (DOJ) and US Securities and Exchange Commission (SEC) that they are undertaking an investigation into whether the Group's relationships with third parties who assist Barclays to win or retain business are compliant with the United States Foreign Corrupt Practices Act," says the bank's statement.
While it settled with US and UK regulators for manipulating Libor with a civil penalty of £290m, Barclays is still under investigation, alongside a number of other banks, across US, UK, European and Asian jurisdictions.
In the UK Barclays is still facing two probes from the Serious Fraud Office. It is facing a criminal investigation into Libor manipulation as well as a criminal probe into payments between Barclays and Qatar Holding in 2008, when the bank was raising money in the Middle East during the credit crisis.
The bank has also been hit by a number of other costly scandals, including the mis-selling of payment protection insurance (PPI), which has so far cost the bank £2bn in compensation.
On top of this, the mis-selling derivatives scandal is unfolding in the UK.
While the total compensation estimate for Barclays and the rest of the industry on mis-selling interest rate swap agreements to small-to-medium enterprises has not yet been calculated, some 40,000 products sold are being investigated for potential mis-selling.