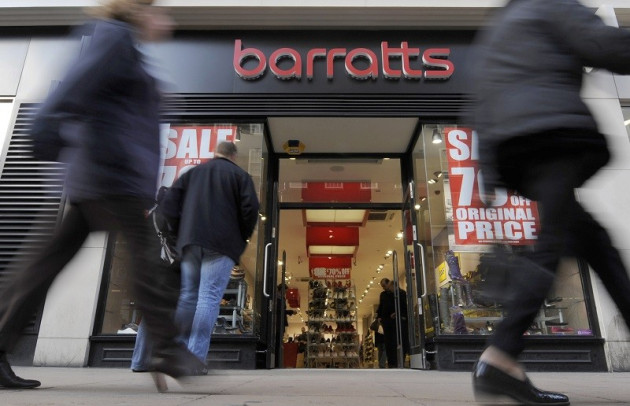 Barratts Shoes has fallen into administration for the third time putting more than 1,000 jobs at risk across UK and Ireland.
Tough trading conditions and a failure to secure a capital injection were blamed for the move.
Investment bank Duff & Phelps has been appointed as the employer's administrator.
"Difficult trading conditions in the sector led the directors to explore potential refinancing options and additional equity for the business," said Philip Duff, managing director at Duff & Phelps.
He added: "The company had recently received an offer from an investor to inject £5m ($8m, €5.9m) into the company but that offer was withdrawn on the evening of the November 7.
"In view of the financial position of the company and withdrawal of that equity offer the directors were left with no choice but to appoint administrators."
Barratts currently employs 1,035 staff across 75 stores and 23 concessions and last went into administration in December 2011, when it traded from 191 stores and 371 concessions.
A slimmed down firm was acquired by its management in the following month.
The administrators stressed they were reviewing the company's financial position and seeking a sale of the business as a going concern but warned: "At this stage redundancies and/or store closures cannot be ruled out."
Blockbuster
The announcement follows the news last month that Blockbuster's chain of stores in the UK were set to go into administration for the second time in 10 months.
Accountancy firm Deloitte has been appointed administrator for the firm, which has struggled to adapt to intensifying competition from online rivals such as Amazon and Lovefilm.
Almost 4,200 people are employed across 528 stores in the UK, the first of which opened in March 1989.
The UK became Blockbuster's largest business outside of the US, where it was born.