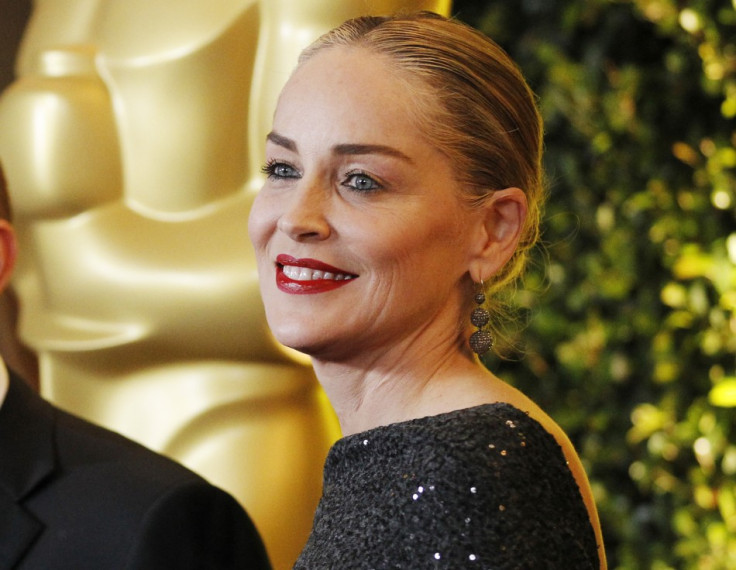 "Basic Instinct" star Sharon Stone has broken her silence about her marriage, miscarriage and life threatening brain hemorrhage in 2001.
"The side of my face was falling down," the 53-year-old actress said. In an interview to AARP The Magazine, she speaks about her hemorrhage.
"I came out of the hospital with short- and long-term memory loss. My lower left leg was numb. I couldn't hear out of my right ear."
"I thought 'I'll never be pretty again. Who's going to want to be around me?'" the actress, known for her bold performance in Basic Instinct, shared with the magazine which reports on aging issues.
The actress also spoke about her two miscarriages when she was married to newspaper editor Phil Bronstein, her second husband, whom she married in 1998.
"The last time I lost the baby, I went into 36 hours of labour," she said. While she was in hospital her adoption attorney called.
"This is such a godsend. This is so right.' I always thought I would adopt. Even when I was young, I used to look up how to adopt", Stone said.
Following her second abortion, the couple adopted their first child Roan in 2000. When the couple divorced, Stone had to fight a bitter court battle for the custody of Roan in 2008 which she lost.
"He just didn't see me, talk to me, look at me," the actress said about Bronstein when she was lying with brain injury.
Said Stone: "His (Bronstein) initial intention with me was probably corrupt. I was suckered. I'm embarrassed to say that."
"I would go to these (philanthropic) events where I had to get on stage. I would be in the wings, with people looking at me, my head on the floor, praying: 'God, please help me. I know I have to go out there and raise money. But I've lost my child, I've lost my health, I've lost everything.' I was just broken," she said, dwelling on her crisis moment when she lost her custody battle and had to attend public events as well.
Later the actress went on to adopt two sons, Laird and Quinn, and has been enjoying raising them.
"I'm loving raising my kids," she said. "I've made humanitarian causes and my children much more my priority than the Hollywood scene, being liked and getting movie parts," Stone said.