Thousands of Battlefield 4 players are searching the game for a mythical giant shark thought to be one of the game's big secrets.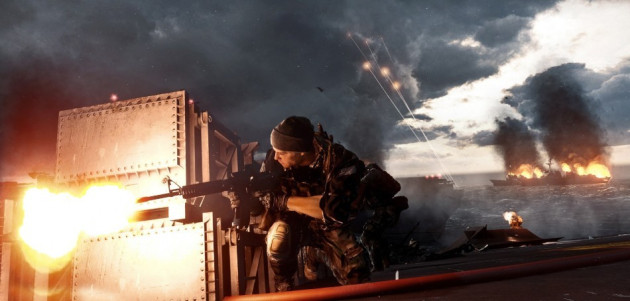 Since the very first video games, unlocking secrets has been a hugely important aspect of any game. From unlocking secret worlds on Super Mario to new maps and weapons on Grand Theft Auto 5, gamers love finding hidden secrets on games.
These hidden secrets are known as Easter Eggs and one particular Easter Egg has begun to cause huge excitement among the Battlefield 4 (BF4) community, with one prominent Battlefield commentator posting a video claiming there is a prehistoric shark - known as a Megaladon - hidden somewhere on one of the levels.
The video, posted by JackFrags, outlining his reasons why he believes this shark is out there, has been viewed almost quarter of a million times on YouTube.
The reasoning behind JackFrags' belief in the existence of the Megalodon is a little involved (to say the least) and includes reference to a book about treasure hunters looking a legendary wrecked warship off the Nova Scotia coast.
In the book, the treasure hunters encounter a presumed extinct giant shark, known as the Megalodon.
There is also reference to a cartoon called Battlefield Friends which was made in conjunction with developer EA DICE, and an interview given by multiplayer producer Aleksander Grondal, who said that "the secret is still in" the game.
Whether or not the Megalodon exists is likely to remain a mystery until someone discovers it - or is eaten by it.