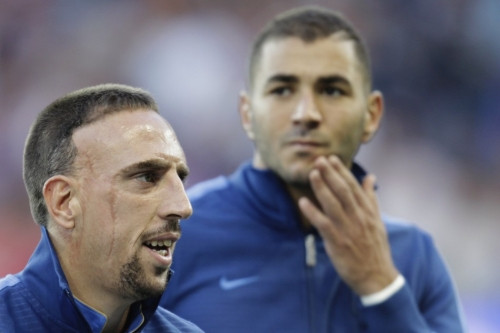 Karl-Heinz Rummenigge has revealed that Bayern Munich had turned down a big money offer from Chelsea for the sale of Franck Ribery in 2008, with Real Madrid also enquiring about the French international.
The winner of the FIFA Player of the Year, Ribery has been influential in everything Bayern have accomplished over the last few seasons.
The Bundesliga giants have won every domestic trophy and also the Champions League last season, with the Frenchman playing a vital part in each of their conquests. The Bayern chairman is happy that he did not give in to the money being offered and kept Ribery tied to a long-term contract.
Ribery has been influential in leading France to the 2014 FIFA World Cup and is a favourite among fans for his performances on the pitch. His contributions for Bayern have led them to two consecutive Champions League finals. While they lost the first final to Chelsea in 2011 they bounced back to win the second against Borussia Dortmund last season.
"Ribery is a hero with the fans and it's a good thing that we didn't give in when Real Madrid and a few more teams showed an interest in signing him in 2008. We solved everything like gentlemen with Madrid, although I must stress that there was no official offer. They made an enquiry and we closed the door on a move right away," the Bayern Chairman said.
"We could have made a lot of money, because we also had an official offer from Chelsea that was utter madness. It was the right thing not to sell him, though.
"That showed all clubs that Bayern are a buying club rather than a selling club. That's the way it works with the big teams. You don't stand a chance if a team like Barcelona or Madrid don't want to sell and the same thing goes for Bayern these days," he concluded.