That BBC has launched a new website that will give users access to all of its radio programmes, in a move that will see radio content gradually removed from iPlayer and added to the new site.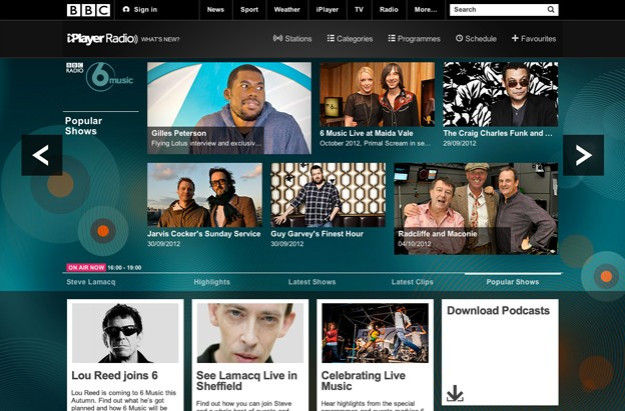 The new site, available at bbc.co.uk/radio, will soon offer all of the BBC's radio stations live and on-demand, with access to previously-broadcast shows provided through the company's "listen again" service.
Joining the new website is an iOS app for iPhone, while an Android app is in the works and will be available soon; a feature of the iOS app is that you can set any BBC station you like as an alarm to wake you up with the radio show of your choice.
The UK-only apps also feature videos from your favourite BBC DJs and presenters, catch-up content, the ability to set programme reminds, and in a future update users will be able to listen to pre-recorded shows offline.
While some will see the move as a waste of time and money by the Beeb - after all, the iPlayer site already provides access to all BBC radio stations - for us it shows that the broadcaster is still keen to promote radio and it clearly thinks the investment will be worthwhile and translate into more mobile listeners.
"BBC iPlayer Radio is the platform on which we will develop radio stations as fully multimedia brands so that as well as listen, audiences will be able to watch, share and engage with BBC radio," says Mark Friend, controller of multiplatform and interactive at BBC Audio & Music.
"Our next steps will be to make live radio more interactive, make it easier for people to enjoy the BBC's vast audio archive and strengthen radio's position as the number one place for discovering music in the UK."