Beijing is bracing itself for another deluge of heavy rain as it tries to recover from floods that left at least 37 dead, according to state media channel Xinhua.
More than 65,000 people were evacuated from their homes as the worst floods in 60 years washed through the city.
Official figures say 25 people drowned, six died in house cave-ins, five were electrocuted, and one was killed by lightning.
Some 170,000 heads of livestock were also reported killed.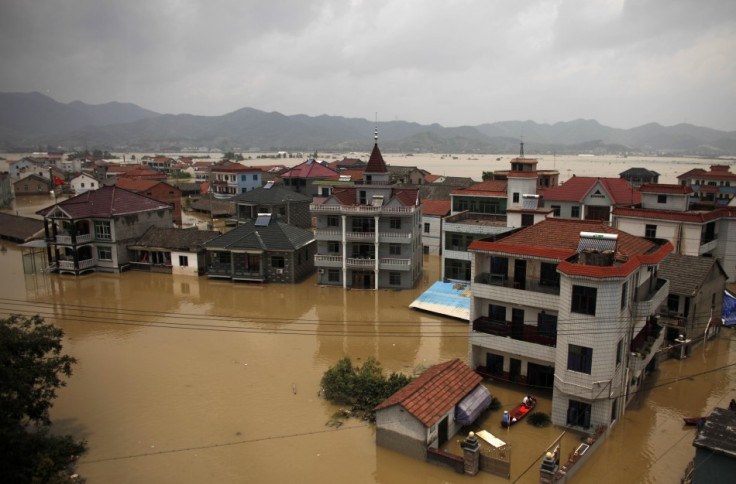 Water levels are receding but could pick up again as more rain pours down on the city.
State media put the estimated cost of the damage at 10bn yuan (£1bn), though the total is likely to be higher as local government departments assess the devastation.
Some users of Weibo, the Chinese equivalent of Twitter, have raised doubts over the credibility of the official death toll, with some suggesting it could be much higher.
Others questioned the city's infrastructure.
"China has been investing heavily in construction in recent years, and the glossy appearance of the cities is eye-catching. However, the huge loss from the rainstorm in Beijing has exposed the flaws of the city's infrastructure, which should raise an alarm for the policy makers," wrote one Weibo user.
Another expressed fears over the rest of the country's ability to cope with serious flooding.
"If so much chaos can be triggered in Beijing, the capital of the nation, problems in urban infrastructure of many other places can only be worse. In terms of drainage technology, China is decades behind developed societies," a Beijing resident caught up in the floods told the daily Global Times.
Guo Yanwei, a 25-year-old from Fanghan district, told China Daily of the mad rush to leave his home when the water started pouring into his house.
"I noticed the weather forecast but we did not know the rain would be so overwhelming and flood my home so quickly," he said.
"We left the neighbourhood barefooted, because the flood brought so my mud that our shoes got stuck."