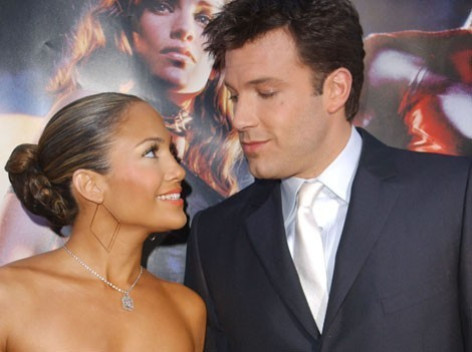 Ben Affleck has revealed that the year he dated his one-time fiancée, Jennifer Lopez, was the worst year of his life.
The Hollywood actor made the candid disclosure in the latest edition of Detail magazine.
Describing the year as his annus horribilis, he told the men's monthly that he still hates people bringing up the state of his professional and personal life in 2003.
"In our culture, we get very much into shorthanding people," he explained. "And I got shorthanded as 'That Guy: Jennifer Lopez movies bombed', therefore he must be a sort of thoughtless dilettante, solipsistic consumer blah blah blah," he said.
"It's hard to shake those sort of narratives. You were looking at that one-liner on me in 2003, which was definitely the annus horribilis of my life."
The 40-year-old Argo director began dating the performer in 2002 before they both appeared in box office flop, Gigli.
"I made a bunch of movies that didn't work. I was ending up in the tabloids. I don't know what the lesson is except that you just have to find your compass," Affleck continued.
"People bring up 2003 and I get it - Jennifer Lopez, Gigli, and all this s**t just lew up. But in 2003, Barack Obama was a state senator in Illinois. Okay?"
The highly publicised couple, who were nicknamed Bennifer, got engaged in November 2002 but split in 2004.
Affleck is married to his Daredevil co-star Jennifer Garner, with whom he has three children.