When Ben Askren leaves the cage for the final time later this year, inevitably there will be questions of what could have been. At 33, the ONE Championship welterweight champion has decided to retire from mixed martial arts and will meet Shinya Aoki for what is set to be his last fight on 24 November, hoping to extend his flawless professional record to 18-0.
Having conquered all in front of him in Asia's biggest MMA promotion, the all-American wrestler is keeping to a promise he has made to himself and those closest to him and is confident now is the right time to call it a day.
But has he truly had the opportunity to discover the extent of his own ability? Some unanswered questions stem from the fact that Askren has never fought inside a UFC ring; having made the jump straight from Bellator to ONE in 2013. For some critics, that will leave an asterisk next to his name in the history books.
Askren says he doesn't have a single regret from his time as a professional fighter and proudly describes himself as "the best damn welterweight on the planet." But even before that final walk down to the cage, he realises there might one day be a call for him to prove exactly that to casual fans who omit his name from that particular conversation.
A meeting with his UFC equivalent would surely settle it. And the Wisconsin-native admits it is something he would have no hesitation taking on.
"I don't worry too much about it. I get it, I get the fact that they [casual fans] doubt me because they haven't seen me, I get that. That fact is not lost on me at all," Askren told IBTimes UK. "But at the exact same time I know how good I am, anyone's who has been with me knows how good I am. So who doesn't want the opportunity to prove that, right? I haven't been granted that opportunity yet but if it came about I would jump at it."
Right now, that man for that challenge is Tyron Woodley, UFC's undisputed welterweight king. But unfortunately for those salivating at the thought of the two old friends meeting in the cage, it isn't an option either man will consider.
"I've left it open, if the number one welterweight in the world wanted to fight me I would fight them. But it can't be Tyron Woodley because I am really good friends with Tyron and I don't have any desire to fight him. If the number one guy was someone other than him, then I am more than willing to jump in there and prove to everyone that I am the number one welterweight in the world. But if Tyron is still number one, then I don't really have any desire.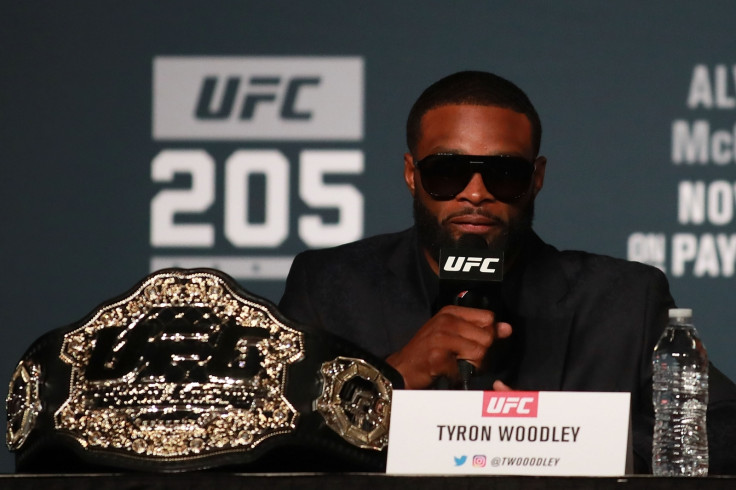 "We're really tight, for my last fight in trained with him for pretty much the entire period. I don't have any desire for that fight and I don't think he does either."
Askren has successfully defended his belt twice in 2017, fighting for the first time in over a year in May as he cruised to victory over Agilan Thani before steamrolling his way through Zebastian Kadestam at ONE Championship: Shanghai in September.
The American had been keen on settling some old scores before calling it a day in ONE. Namely, with Luis 'Sapo' Santos and Vitaly Bigdash. A highly-anticipated clash with Santos at ONE's Valor of Champions in April 2015 was ruled a no contest after an accidental eye poke, with the Brazilian later turning down the chance of a rematch. A showdown with then-middleweight champion Bigdash was then brought to the table, only for the Russian to refuse to agree to a champion versus champion match in 2016.
Santos' devastating knockout defeat to Kadestam in May and Bigdash's middleweight title loss to Aung La N Sang in June means those two old foes are no longer relevant in Askren's eyes. And why would they be? So the search for a next opponent started all over again. While he did entertain the idea of meeting Myanmar-born Sang in another champion versus champion bout, Askren is one of the few in MMA not obsessed with the pursuit of another title and becoming a double champion.
Having personally dismissed every viable contender in ONE's welterweight division or seen old foes fail to live up to their end of the deal, Askren and ONE turned to Aoki.
Aoki's standing as one of the best grapplers in the fight game makes it an intriguing showdown, despite having fought as a welterweight just once previously in his career. It may be one for mixed martial arts purists, but it remains one of the most compelling contests left on the calendar this year.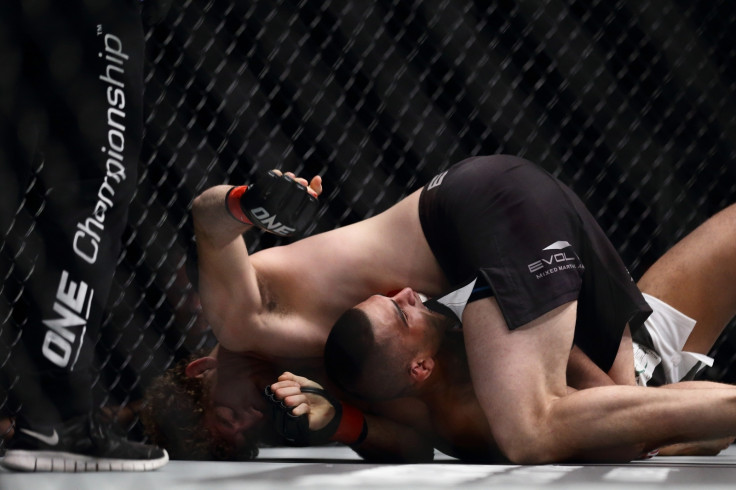 "It wasn't even my idea [to fight] Shinya," Askren recalled. "I said, 'hey I need a fight and I need a fight fast.' They said, 'well who do you want to fight' and I said I don't care. When Shinya was offered I was like, 'wow that is a great option', a huge name and obviously someone I have been watching for years. He is about as good as it gets grappling wise in mixed martial arts so I thought it would be a fun challenge and a good retirement fight."
Whatever happens in that fight, we certainly have not heard the last of Ben Askren. He will take up an executive role with ONE after November, the details of which are still being ironed out between him and the promotion. He has also promised to finally lift the lid on one of the most mysterious chapters in his career; why the former Bellator champion never landed in UFC.
After his release from Bellator in 2013, the former NCAA champion appeared to be edging towards talks with the Las Vegas-based promotion only for UFC president Dana White to suggest Askren instead go to World Series of Fighting to gain more experience.
Over the years, Askren and White have continued to snipe at each other over social media and in interviews, but the veteran fighter says the story of what really happened is still to be told.
"The full truth and nothing but the truth will come out some point in the future," he added. "But I have no regrets."
Legacy is often the follow-up subject when any sportsman decides to call it a day. Askren has been at the summit of everywhere he has been and has accepted every challenge to come his way, but he understands there may be one fight left in him later down the road to settle a final debate over his standing in the welterweight world.
But at the same time, he believes now is the right time to shift his focus and keep some promises he has made to others. "I didn't want to be the guy who tries to fight way past his prime and I have other things I want to do in life and I have other people I have to help. Competition is a very selfish pursuit."