Welterweight world champion Ben Askren says the story of what really happened between him and the Ultimate Fighting Championship [UFC] have never been fully told and warns the truth will come out when he retires from mixed martial arts.
Askren honed his reputation as one of the best talents in his weight as Bellator's long-reigning 170lbs champion, with a move to UFC at one point in his career looking like a natural next step.
After his release from Bellator in 2013, the former NCAA champion appeared to be edging towards talks with the Las Vegas-based promotion only for UFC president Dana White to suggest Askren instead go to World Series of Fighting to gain more experience.
Askren would go onto sign for ONE Championship, Asia's biggest MMA group where he took the welterweight title in just his second fight. He has since extended his professional fight record to 16-0 while contracted to the Singapore-based promotion, defending the belt with another dominant display of wrestling against Agilan Thani at ONE's Dynasty of Heroes card in last week.
Over the years, Askren and White have continued to snipe at each other over social media and in interviews, but the 32-year-old fighter says the story of what really happened is still to be told.
"That was a pretty crazy time period and I've never really told the whole story of it," Askren told IBTimes UK when asked about talks with the MMA giant. "At some point when my career is done I'm going to tell the whole story. It was a very interesting time period for me, I got a great insight into how the business of MMA works."
Another source of friction between Askren and UFC was the promotion's move to sign former WWE superstar CM Punk in December 2014, once describing their decision to sign the professional wrestler himself as "amateur."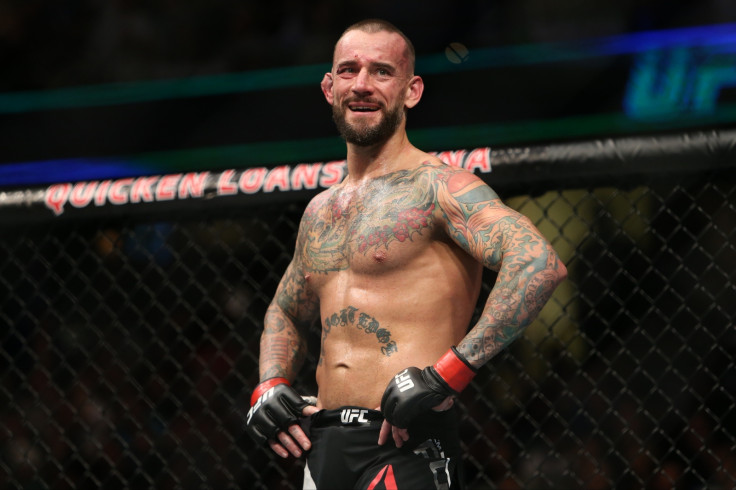 Askren later insisted there was no malice directed at Punk, real name Phil Brooks, who began training under Duke Roufus at Roufusport MMA Academy in Milwaukee, the training camp that houses Askren along with former UFC lightweight champ Anthony Pettis and other top fighters.
There, Punk trained with Askren ahead of his long-delayed debut in the Octagon, a first round defeat to Micky Gall at UFC 203. While he hasn't worked closely with Punk since the Gall defeat, Askren was impressed with his teammate's desire to fight but admits his introduction to mixed martial arts may have come just too late.
"He works really hard and he's a good dude but he was just starting too far behind," the former Olympian added. "He was 37 years old and he'd never wrestled, never done jiujutsu, he'd never boxed. Mixed martial arts is a very tough sport and obviously it's not like he fought a nobody, he fought a pretty good opponent in Gall. I wasn't like it was an easy start. Maybe he should have had an easier opponent."