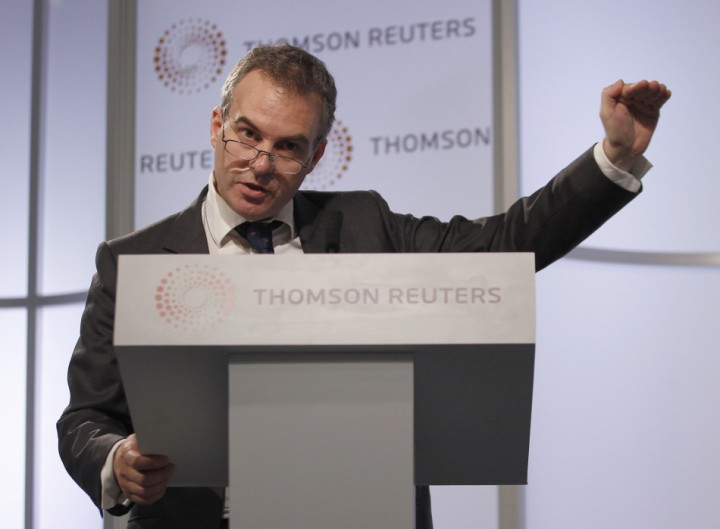 One of the Bank of England's Monetary Policy Committee members has hit back at critics over the central bank's decision to tie interest rate hikes to the unemployment rate.
In a speech at a London Business School event, Ben Broadbent said that the uncertainty surrounding the Britain's economic recovery only strengthens the BoE's strategy of forward guidance.
"The economy is growing. It's hard to say exactly how fast it's growing," said Broadbent.
"Forecasters generally anticipate only around a third of changes in economic growth one year ahead, and we can be no more confident that the recovery can continue smoothly at this rate than in the view that it would never arrive.
"I think that forward guidance will help protect against a big unwarranted rise in interest rates but ... not every rise in interest rates, forward rates, is unwarranted."
Carney's Historic Forward Guidance Revelation
Broadbent echoed Bank of England governor Mark Carney's message that it was important not to raise interest rates too early as otherwise it could damage the UK's fragile economic growth.
In August this year, Carney made a landmark moment in British monetary policy history after delivering explicit forward guidance that the key interest rate will stay at its record-low of 0.5% until the UK unemployment rate falls below 7%.
In a letter to Carney, UK Chancellor George Osborne welcomed the forward guidance strategy.
"Given the exceptional economic challenges continuing to face the UK economy, I agree with you that forward guidance can play a useful role in enhancing the effectiveness of monetary policy and thereby supporting the recovery," said Osborne.
Knock-Outs
According to the most recent UK data, the unemployment rate stands at 7.7%. Market participants have challenged the central bank's view that it will take at least three years for the UK to reach 7%.
Broadbent dismissed the view that forward guidance is too rigid and is unable to respond to changes in the UK's economy.
"There is no promise to unconditionally to keep interest rates fixed for a particular length of time," he said.
Forward guidance is "conditional guidance" and that is why Carney developed his three knockout rules.
The link between asset purchases and interest rates, and the unemployment rate would be broken if, firstly, the Monetary Policy Committee (MPC) thought CPI inflation would be 0.5% above the 2% target 18-24 months ahead.
Secondly, that medium-term inflation expectations "no longer remain sufficiently well anchored" and, thirdly, the Financial Policy Committee (FPC) thought such a stance threatened the country's financial stability.
Carney said that a "renewed recovery is now underway in the United Kingdom and it appears to be broadening."
In the second quarter, UK GDP growth accelerated to 0.6%, after a 0.3% expansion in the opening three months.
Private industry data from the service, construction and manufacturing sectors at the beginning of the third quarter suggest the pace of growth has quickened further. Activity in the service sector, which accounts for around three quarters of GDP, hit a six-and-a-half year high in July.