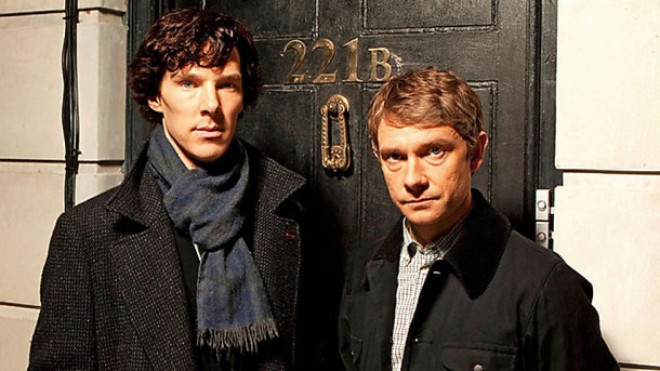 The BBC's global hit show Sherlock has so many fans in China that 69 million tuned in to watch the last series – despite the fact it is banned from the Chinese Central ­Television network and other major channels for being too "risqué".
A source in China explained to the Sunday Mirror why the authorities in China are uncomfortable with Sherlock – or "Curly Fu" as he is known there. "Mycroft Holmes, Sherlock's older brother, is a dodgy government official and that's probably too close to home for the Communist Party of China," said the source.
Also, he added, "Chinese dramas are dull compared to UK ones. That's why they're so popular and people watch them over the internet."
Last month UK TV bosses flew to China in a bid to capitalise on the growing popularity of British TV in a rapidly modernising nation with a population of 1.35 billion. Channel 4 chief executive David Abraham and the BBC's Martin Davidson led a delegation of production companies to attend the first Sino-British Television Programme Innovation Management Summit.
The Producers Alliance for Cinema and Television (PACT), signed a deal also signed by the BBC to work with China's state broadcaster CCTV. "This is planting the seeds of a long-term relationship with the UK," said PACT chief executive John McVay, "and we are determined to pursue that, because I don't see why the Americans should be allowed to just clean up."
However, awkwardly for UK television executives hoping to cash in with lucrative deals, many of the most popular UK shows are banned by the Chinese authorities. These include An Idiot Abroad, in which Karl Pilkington travels the globe, which has 20 million Chinese fans online. Other popular shows include Peaky Blinders, The White Queen and Misfits.
The fact that these shows are deemed unsuitable by the state possibly adds to their attraction, but even relatively harmless programmes re-made for the Chinese market attract huge audiences. Supernanny, made famous in the UK by Jo Frost, has its own Chinese version which attracts 20 million viewers.
However, for some reason, the adventures of Sherlock Holmes and Watson, played by Benedict Cumberbatch and Martin Freeman in the latest BBC version, remain uniquely popular in China.
In Shanghai, a Sherlock-themed café called 221B Baker Street has now opened; fans write their own stories featuring Sir Arthur Conan Doyle's detective and when Prime Minister David Cameron visited China he was pestered to press the BBC to speed up the release of the latest series.