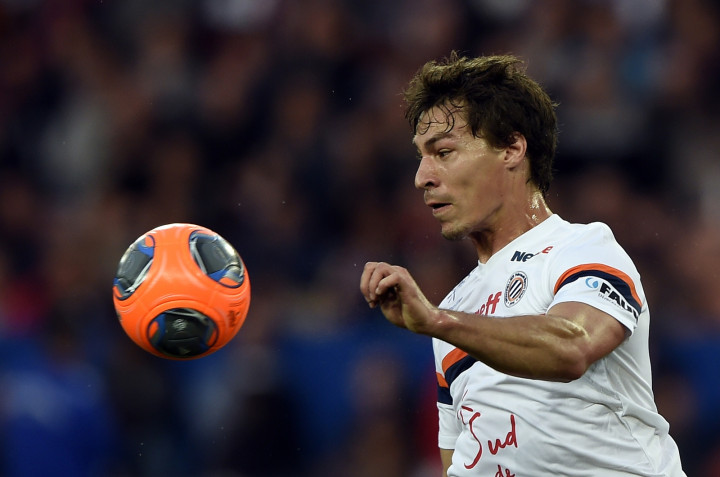 New Tottenham Hotspur signing Benjamin Stambouli has spoken out on his decision to reject the chance to join Marseille in favour of a move to White Hart Lane this summer.
Stambouli, 24, became Mauricio Pochettino's sixth signing on transfer deadline day after joining from Montpellier for an undisclosed fee.
The Frenchman had no shortage of offers, however, with both Fiorentina and Swansea City holding talks with the defensive midfielder. Marseille offered Stambouli the opportunity to remain in Ligue 1 but the player stressed that his desire to take on a new challenge in a new league made the decision easy.
Speaking to L'Equipe, Stambouli said: "I said since April that I had a preference for overseas. It is a personal choice of life. I wanted to discover another footballing country and culture."
Given Stambouli's affinity with Marseille, many expected him to settle for a move to the Stade Velodrome. The midfielder's father Henri is a former player and until recently was the club's director of training while his grandfather Gerard Banide is a former manager of the club.
However, the Tottenham midfielder insists his connections with the club had little part to play in his decision this summer.
When asked what role his father had during his discussions with Marseille, he continued: "Obviously I asked him how things work in the club. He knows and he has a very positive imagine. In his opinion, he tried to tell me what was good but what was worse in Marseille.
"But that does not explain why I hesitated for so long. My thinking was focused on my job on the field and my career development. It was not the right time for me to go.
"Playing for Marseille, it is not easy. And I had no guarantees to play my position in the middle [of midfield]. It was not the right time. But OM made me think seriously.
"It was between Swansea and Fiorentina, which is a competitive team, and Marseille, one of the best French clubs and I was not sure where to turn. All that time, it was very complicated. And then Tottenham happened."