Bang & Olufsen has launched the BeoPlay A3, an iPad dock which lets gives you great sound no matter what position the dock is in.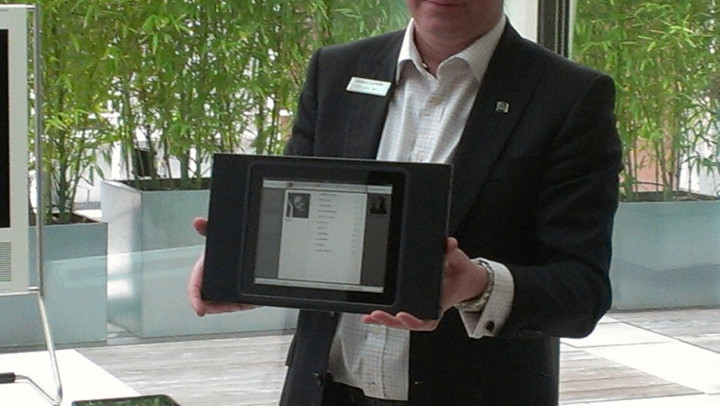 Bang & Olufsen is making a big play for the more 'budget-friendly' section of the market with its B&O Play brand, which began with the £600 AirPlay dock, the Beolit 12, launched at the consumer Electronics Show last January.
This was followed today with the BeoPlay V1, a TV which can be hung from the ceiling but which costs £2,000 for the 32in model. And the company also revealed a funky new iPad dock, the BeoPlay A3, which promises to adapt to whatever position you put it in to deliver the best sound.
The BeoPlay A3 uses a patented technology called Adaptive Stereo Orientation which uses a dedicated motion sensor inside the dock which knows whether the A3 is in landscape or portrait orientation.
There are three half-inch tweeters located in the corners of the dock and depending on the orientation, a combination of two of these will give you stereo sound. An omnidirectional two-inch woofer is always in operation, giving you bass all the way down to 60Hz.
The built-in speakers of an iPAd are pretty limited and at a briefing today we were given a chance to see the difference the dock made. The change is clarity and volume was marked and the sound from the BeoPlay A3 filled a pretty large room - but then again we'd expect nothing less from a £449 iPad dock.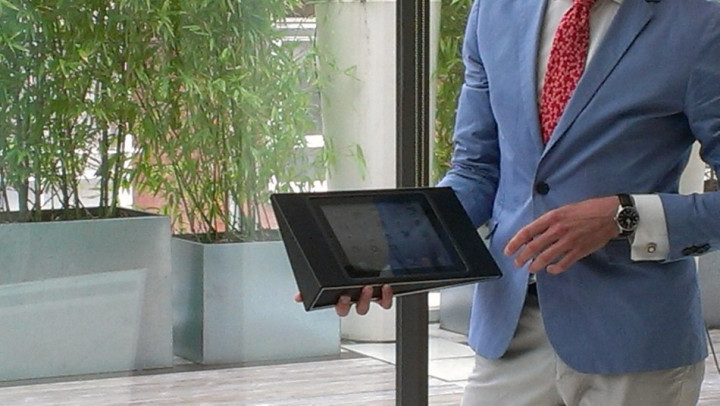 As well as being able to place it in landscape and portrait modes, users are given a number of other options thanks to the angled rear on the A3, which mean you can lie it down on a desk or you lap for a better typing or gaming experience.
An internal battery is able to provide five hours of wireless listening, while the system charges the iPad as well as the dock when it is hooked up to the power. The whole things weighs 1.5kg before you put your iPad in, and is only available in black at the moment, but the company told us at a briefing today that it is considering more colours in the future.
The A3 will go head-to-head with the likes of the Bowers & Wilkins Zeppelin Air, which cost around £500, and features a much larger 5in bass driver. However the Zeppelin Air is not as portable as the BeoPlay A3.
The BeoPlay is avialable now priced at £499 in Bang & Olufsen stores and selected retail partners.