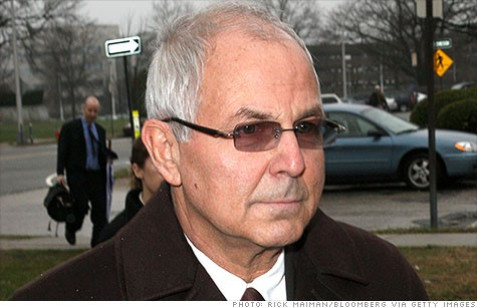 The younger brother of the man convicted of the biggest financial fraud in US history has been arrested by Federal officials as part of an on-going investigation into the multi-billion dollar Ponzi scheme that put Bernard Madoff behind bars for more than 150 years.
Federal Bureau of Investigation spokesman Peter Donald said Peter Madoff, the younger brother of Bernard, was arrested at his lawyer's office Friday and will appear in Manhattan District Court later today to plead guilty to one count of conspiracy to commit securities fraud and one count of falsifying records in connection with his brother's $170bn fraud conviction in 2009.
Peter Madoff, 66, was the chief compliance officer at Bernard L. Madoff Investment Securities LLC, the firm which perpetrated the massive securities fraud which ensnared nearly 5,000 clients and some of the wealthiest and most-connected people in American public life. two of Madoff's most famous victims were Fred Wilpon and Saul Katz, the former owners of the New York Mets baseball team, who lost more than $175m in the fraud and eventually had to sell the franchise as a result.
Prosecutors are expected to seek a 10-year sentence for Peter Madoff's participation in the firm's activities, making him the eighth BLM Investment Securities employee to plead guilty since Bernard Madoff was first arrested in 2008.