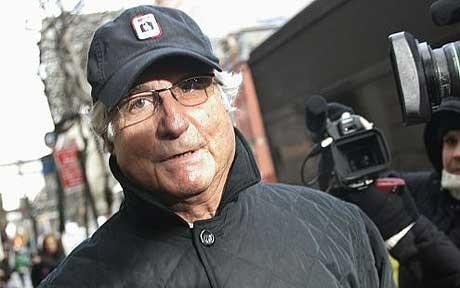 An accounting executive who allegedly helped Bernard Madoff on his multibillion-dollar Ponzi scheme was charged by the US authorities who are broadening their investigation into the fraud five years after it was uncovered.
Paul Konigsberg, a longtime accountant in Madoff's inner circle, was charged with conspiracy and falsifying records. He was accused of manipulating trades in order to make customers believe that they are getting the promised returns.
Konigsberg was a close Madoff and owned non-voting shares in a London-based Madoff Securities International Ltd., the centre of the Ponzi scheme, according to court papers. He is the only person outside the Madoff family to have ownership in Madoff's private investment business.
"Paul Konigsberg threw aside his ethical duties as an accountant in favor of his role as a false bookkeeper, which included allegedly participating in a scheme of backdating client account statements to show fictitious trades and conjuring profits and losses of millions of dollars," US Attorney Preet Bharara in Manhattan said in a statement.
In an appearance before US Magistrate Judge Debra Freeman in Manhattan, Konisberg pleaded not guilty and was freed on $2m (£1.2m, €1.5m) bond and travel restrictions.
His lawyer, Reed Brodsky, said that Konisberg was also a victim of the fraud and his family lost $10m due to the Ponzi scheme. However, If convicted, he would get up to 40 years in prison along with fines and other financial penalties.
Widening Investigation
Konigsberg is the 15th individual facing criminal charges in connection with the fraud centred at Bernard L. Madoff Investment Securities. Madoff was arrested on 12 December, 2008, for his Ponzi scheme valued at $64.8bn. He pleaded guilty later and was sentenced to a 150-year prison term.
The fraud has resulted in estimated losses of about $17.3bn for investors.
The charges on Konigsberg come 11 days before the start of a trial of five former Madoff employees who also face criminal charges related to the fraud. The employees, Annette Bongiorno, Daniel Bonventre, Joann Crupi, Jerome O'Hara and George Perez, all pleaded not guilty.
Bernard's brother Peter Madoff also pleaded guilty in the case and was sentenced to 10 years in prison. Other admitted to charges include former accountant David Friehling, who is cooperating with prosecutors.